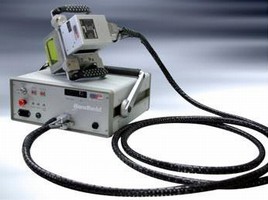 Handheld Fiber Laser Marking System can be taken inside large machine or vessel, such as submarine or tank, in order to mark parts without disassembling them. Scan head weighs approximately 5.5 lb and can fit into space as small as 11 in. System is designed for maintenance-free direct part marking applications and is suited for military applications where marking large parts with 2D matrix codes,...
Read More »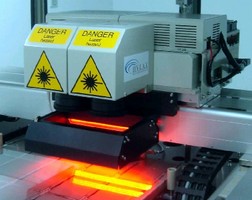 Suited for welding, marking, cutting, drilling, and surface treatment, ScanVision Laser System incorporates vision camera system, in-line with laser beam path, through galvanometers beam positioning system. Real-time vision compensation for work piece drift is accurate to a few microns tolerance and can be achieved in milliseconds. In-situ post process inspection and 2D code mark verification is...
Read More »
Spartanburg, SC - BMW Manufacturing Co. has continued its use of Borries Marking Systems' scriber markers for the vehicles manufactured in its upstate South Carolina factory. Now six Borries marking machines are in use at the Spartanburg County plant. Historically, Borries has had markers at the South Carolina BMW facility since the summer of 1994, when the plant was opened. As reported by Don...
Read More »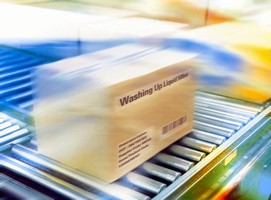 (September 27, 2007) - DataLase, originator of the award winning DataLase® process, will be exhibiting its range of mass customization solutions for the first time in the US, on booth #S-5251 PACK EXPO Las Vegas. The unique DataLase process uses a laser reactive coating which undergoes a color change when exposed to a CO2 laser. The DataLase process delivers the flexibility of customization...
Read More »
Check out this white paper to learn about the benefits of dry ice blasting.
Read More »
Since 1994, Columbia Marking Tools and US Manufacturing have worked together on many projects, establishing a consistent, ongoing relationship. When US Manufacturing's end customer planned to expand production and needed a marking tool to fit specific needs, Purchasing Agent Bill Bauer went out for bid and contacted Columbia immediately. The application required a complete turn-key laser marking...
Read More »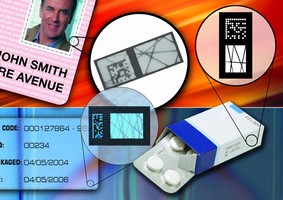 (September 4, 2007) - DataLase, originator of the award winning DataLase® process, and FractureCode Corporation, announce they are partnering to offer item-level coding and track & trace systems for individual products. By using the DataLase process to image the award winning FractureCode track & trace technology onto individual products, the companies will be able to offer high resolution...
Read More »
Using soft-impact marking action, Slide-a-Mark(TM) Series marks various metallic or non-metallic surfaces. Available in standard and high power ranges, Models 751 and 851 feature marking force of 8 and 10 tons, respectively with max suggested operating pressure of 80 psi. Standard tool has max approach stroke of 2Â-½ in. However, either model can be ordered with max strokes of 4, 6, and 8...
Read More »
Now You Can Try Before You Buy The world class FiberTower XP Compact(TM) laser marking system is now available to U.S. customers for monthly rental through Laser Depot, a new division of Laser Photonics, LLC. Until now, the XP Compact(TM) and other systems in the Fiber Tower(TM) Series product line were only available for purchase through Laser Photonics. The nation's first laser rental program...
Read More »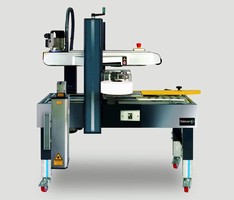 (06 August 2007) DataLase, originator of the award winning DataLase® process, announces that Symington's Ltd. have been conducting trials with the innovative new DataLase® CASEMARK(TM) Tape imaging station for outer case identification of dried food. With the powerful imaging station, Symington's Ltd. can produce superior quality barcodes while freeing the company's workforce from the...
Read More »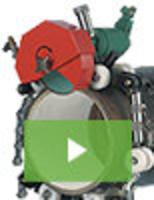 CS Unitec is a leader in power tools designed for industrial applications, with products that set the standard for robust performance and industry-leading reliability. Adding to our long list of innovation is a new line of pipe cutting machines. For cutting and beveling pipe up to 2" in thickness and diameters from 12" to 63", no other cutting system comes close. See our video to learn more.
Read More »