Maine based wood products provider H.A. Stiles has recently overhauled processes and secondary services to offer customers in various industries a greater variety of wood turnings. Westbrook, ME - H.A. Stiles, a Maine based provider of wood turnings and other wood products, has recently added to existing infrastructure while also expanding the company's ability to provide advanced manufacturing...
Read More »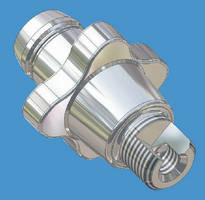 With virtually no limit to potential uses or designs, Conform products consist of complex, multifunctional, precision parts produced by metal forming. After initial coordination with customer, company carries out series production check. Development process then moves to production of functional samples in near-series quality, which can be produced with same properties as mass production parts to...
Read More »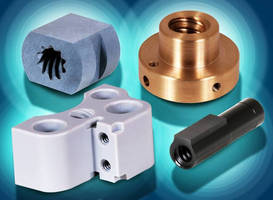 HOLLIS, NH - Haydon Kerk Motion Solutions, a unit of AMETEK/Precision Motion Control, offers customized nut designs for high-end motion control applications. Precision molded and machined custom nuts create exceptional value for an OEM. Engineers aren't required to source a standard off the shelf" lead screw nut that "almost" meets application requirements. Haydon Kerk works closely with...
Read More »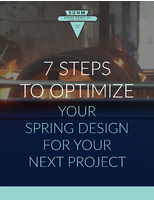 This white paper provides an in-depth overview into how to optimize a compression spring design in seven steps.
Read More »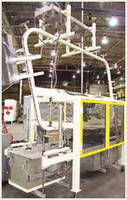 The word forte" is defined as one's strong suit, or one's highly advanced characteristics and talents. Every company has a forte-a process or product that defines them and is the highlight of what the company stands for. Why should Astro Machine be any different? Our specialty lies in our custom machine building process. Although our expertise remains at a high level despite your specifications,...
Read More »
Candy Controls introduces manufacturing services for custom" couplings within its extensive Coup-Link® product group. Material and machining capabilities incorporate aluminum and stainless steel, including 316 S.S. Rigid Couplings. Call 800-927-6776 for a quotation on standard or custom manufactured couplings. Learn more about Coup-Link® at www.candycontrols.com. Standard...
Read More »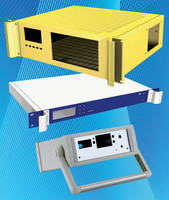 Bespoke Enclosures Service helps develop unique housing that exactly matches provided requirements. Enclosures can be manufactured to order, including desktop, portable, wall mount, and 19 in. rack mount cases, utilizing standard extrusion profiles and diecastings as well as fabricated sheet metal parts. Design engineer can specify all mounting parameters for electronic components, assemblies,...
Read More »
Guelph, ON, Canada - TCA Technologies Inc. announced that it has completed a major contract to design and supply a component manufacturing and testing system for Dana Holding Corporation, a Tier One supplier to the Chevrolet Volt program. Dana is supplying its Long® internal battery cell coolers on the first advanced lithium-ion battery for a mass-marketed electric vehicle - General Motors...
Read More »
Action Prototype and Urethane Castings, LLC offers different services including prototyping and urethane casting for their clients. They also offer more services for industries like defense, automotive, architectural, entertainment, aerospace and more. Action Prototype and Urethane Castings offer services to various industries. They provide prototyping and other services for industries like...
Read More »
Action Prototype and Urethane Casting, LLC offers green manufacturing processes that can help reduce any risks of damage to the environment. It is one of the efforts of the company to reduce the consumption of energy and fossil fuel. As one of the leading providers of rapid prototyping, injection molding and urethane casting, Action Prototype is now using Green Manufacturing to help reduce the...
Read More »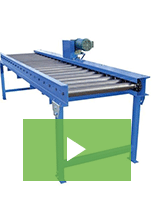 A-Plus Warehouse carries a wide selection of commercial and industrial material handling equipment at affordable prices. Check out the video to learn more.
Read More »