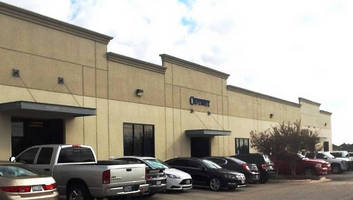 Odyssey Technical Solutions Opened in 2000 in Round Rock, TX. With Two Guys, 1500 sq. ft. and a Dream Odyssey Technical Solutions, Round Rock, TX Many times it felt like we were David in David versus Goliath, but as we know David ultimately won" Odyssey Technical Solutions today announced that this week they have reached their 25,000th repair of RF, MW and DC equipment primarily used in the...
Read More »
With dedicated service channel and full technical and engineering support, SKF can repair and/or rebuild ball screws for machine tools to minimize unscheduled downtime. Service includes free inspection and analysis, comprehensive failure analysis and reporting, reverse engineering, replacement parts, plating, end journal repair, and shaft machining. Emergency service is available with expedited...
Read More »
Do you have surplus storage, process or pressure tanks in your facility or yard sitting idle? Consider a retrofit. Refurbishing or repurposing a tank – adding technologies such as a mixer, agitator, disperser or heat transfer surface, can be a highly cost effective way to double your throughput.Â-  Steelcraft is uniquely positioned to help with this kind of retrofit.  There are...
Read More »
Order Marks Second Contract Implemented as Part of GE's 2013 Frame Agreement with Statoil GE to Deploy Latest SeaSmart™ Offshore Package Solution Featuring Compact and Lighter Design and Reduced Noise for Gina Krog Platform ABERDEEN, U.K.Â- – GE Oil & Gas (NYSE: GE) has been awarded a contract to provide Korean shipbuilding firm Daewoo Shipbuilding & Marine Engineering (DSME) with...
Read More »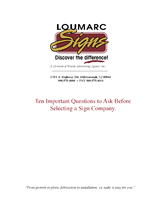 This white paper outlines 10 questions that should be asked when selecting a sign company, eliminating some of the guesswork from making the best choice for your branding and signage needs.
Read More »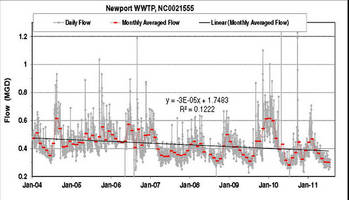 St. Petersburg, FL – The wastewater treatment plant for the City of Newport, North Carolina used to have serious problems with sewage overflow every time it rained more than a quarter inch. Thanks to a repair program that featured 50 Infrastructure Repair Services, Inc. (IRSI) point repairs, flow has steadily decreased and the plant is no longer violating flow limits specified in its National...
Read More »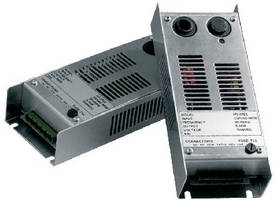 Available with input voltage of 115 or 230 Vac, B Series includes 12 models that provide fixed outputs of 1–12 kV at 4, 20, 30, or 50 W of output power. AC line operated, chassis-mount units include indefinite output short-circuit protection and output arc protection as well as fault monitor with isolated relay contacts and fixed-frequency design. Applications include bias supplies, isolation...
Read More »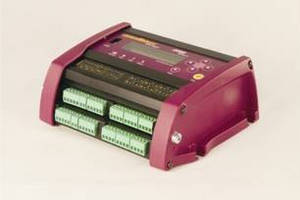 CAS DataLoggers and dataTaker Help You Monitor and Control Your Plant Process CHESTERLAND OHÂ – As your plant's PLCs and SCADA legacy systems develop issues over months and years of use, they gradually lose support from manufacturers and become irreparable—and that's bad news for your production and for the safety of your machinery. CAS DataLoggers has the solution--instead of scrambling...
Read More »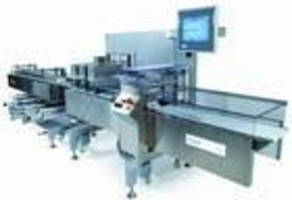 Manufacturer launches solutions optimizing product safety and quality Launch of cutting-edge packaging platforms to optimize product safety Pack 301 IN inverted flow wrapper makes European debut Service concept optimizes maintenance, improving line performance NUREMBERG – Hygiene will be a key focus for Bosch Packaging Technology, a leading supplier of processing and packaging solutions, at...
Read More »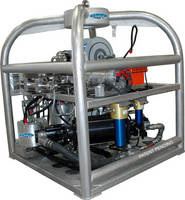 UnderwaterWaterjet System Increases Safety in Subsea Operations, Provides Operators Access to Larger Projects, Additional Opportunities ST. MICHAEL, Minnesota, U.S.A. – ChukarWaterjet, Inc., a leading manufacturer of ultra-high pressure waterjet technology for the deepwater subsea environment, is exhibiting at Offshore Europe, 3-6 Sept. in Aberdeen, UK. Look for ChukarWaterjet in Stand 6B27....
Read More »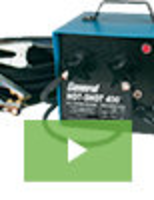 The new Hot Shot Pipe Thawing Machine delivers an innovative and highly effective approach to thawing frozen pipes. Easy to use and versatile, it is loaded with robust features that further suit it to many challenging environments. To learn all about it, see our video.
Read More »