SINGAPOREÂ- – SINGAPORE AIRSHOW – Pratt & Whitney, a United Technologies Corp. (NYSE: UTX) company, announced today that it has signed an exclusive, 10-year Fleet Management Program (FMP) agreement with Malaysia Airlines to maintain the airline's fleet of 43 PW4170 installed engines and spare engines. The agreement, which includes an option to extend the contract for up...
Read More »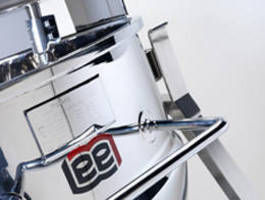 We know that you expect a lot from your Lee Industries Processing Equipment!Â-                 Taking advantage of our Lee CERTIFIED SERVICE" programs will help you achieve and maintain the long lasting equipment dependability reliability you require. Lee Certified Service...
Read More »
LSI designs and repairs all styles of lead screw assemblies at the modern ISO 9001-2008 certified facility located in Traverse City, MI. LSI works directly with you to reload or rebuild your ball, lead or acme screw assemblies. Our emergency 24-hour repair service and short lead-time for repairs helps keep production down time to a minimum. Level 1 Reload: Each screw is assessed to determine if...
Read More »
Meeting CEC efficiency requirements for battery chargers, ProNauticP SeriesÂ- combines digitally controlled and software-based power conversion with global energy management features. Units deliver wide-range AC input, PFC, and built-in conservation mode that automatically remove stress on fully charged battery. All employ power-on, self-start-up diagnostics with pass or fail...
Read More »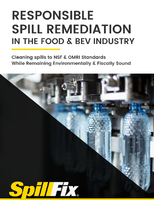 There are two major areas in which food & beverage product handling will take place: processing and distribution. As with all product handling scenarios, spills are an inevitable occurrence within both of these spaces.
Read More »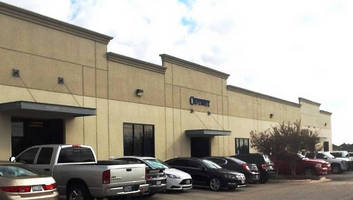 Odyssey Technical Solutions Opened in 2000 in Round Rock, TX. With Two Guys, 1500 sq. ft. and a Dream Odyssey Technical Solutions, Round Rock, TX Many times it felt like we were David in David versus Goliath, but as we know David ultimately won" Odyssey Technical Solutions today announced that this week they have reached their 25,000th repair of RF, MW and DC equipment primarily used in the...
Read More »
With dedicated service channel and full technical and engineering support, SKF can repair and/or rebuild ball screws for machine tools to minimize unscheduled downtime. Service includes free inspection and analysis, comprehensive failure analysis and reporting, reverse engineering, replacement parts, plating, end journal repair, and shaft machining. Emergency service is available with expedited...
Read More »
Do you have surplus storage, process or pressure tanks in your facility or yard sitting idle? Consider a retrofit. Refurbishing or repurposing a tank – adding technologies such as a mixer, agitator, disperser or heat transfer surface, can be a highly cost effective way to double your throughput.Â-  Steelcraft is uniquely positioned to help with this kind of retrofit.  There are...
Read More »
Order Marks Second Contract Implemented as Part of GE's 2013 Frame Agreement with Statoil GE to Deploy Latest SeaSmart™ Offshore Package Solution Featuring Compact and Lighter Design and Reduced Noise for Gina Krog Platform ABERDEEN, U.K.Â- – GE Oil & Gas (NYSE: GE) has been awarded a contract to provide Korean shipbuilding firm Daewoo Shipbuilding & Marine Engineering (DSME) with...
Read More »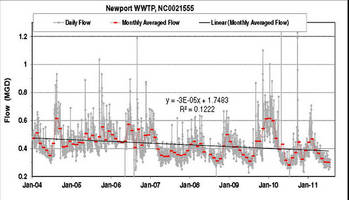 St. Petersburg, FL – The wastewater treatment plant for the City of Newport, North Carolina used to have serious problems with sewage overflow every time it rained more than a quarter inch. Thanks to a repair program that featured 50 Infrastructure Repair Services, Inc. (IRSI) point repairs, flow has steadily decreased and the plant is no longer violating flow limits specified in its National...
Read More »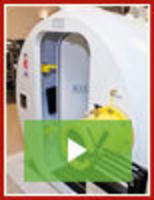 Tekna is a leader in Monoplace and Multiplace Hyperbaric Chambers for Hyperbaric Oxygen Therapy (HBOT), offering products that set the standard for quality and innovation. Our new 7200 series of multiplace chambers is a state-of-the-art system that integrates advanced engineering with a plethora of features and options making it the industry's premier HBOT system. To learn more, see our video.
Read More »