Neo-Plug, an "attractive" way to charge your device with the power of magnets. Bensenville, IL,Â- -- Jacob Brozek, President and CEO of Lola Wireless Inc., has launched a project on Kickstarter.com in order to produce the Neo-Plug. Neo-Plug is a new and convenient adapter that consists of 2 parts. The first part, the "adapter" slips over your existing data cable or charger and has...
Read More »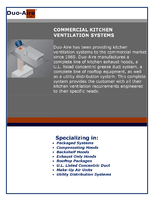 If you can't stand the heat, don't get out of the kitchen! Download this white paper and see how you can improve your commercial kitchen ventilation system.
Read More »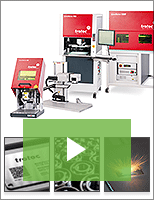 Trotec's laser marking solutions provide your company with configurable workstations and intuitive, customizable software. Check out our video to learn more.
Read More »