Neo-Plug, an "attractive" way to charge your device with the power of magnets. Bensenville, IL,Â- -- Jacob Brozek, President and CEO of Lola Wireless Inc., has launched a project on Kickstarter.com in order to produce the Neo-Plug. Neo-Plug is a new and convenient adapter that consists of 2 parts. The first part, the "adapter" slips over your existing data cable or charger and has...
Read More »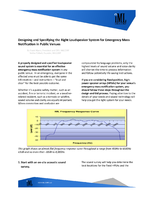 A guide for designing and implementing effective loudspeaker systems for emergency situations.
Read More »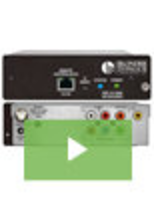 Blonder Tongue Laboratories provides ISO 9001:2015 certified electronic contract manufacturing services at our on-site lab. We specialize in video distribution, fiber optics, and communications but have a variety of services available to bring your products to market. See our video to learn more.
Read More »