Neo-Plug, an "attractive" way to charge your device with the power of magnets. Bensenville, IL,- -- Jacob Brozek, President and CEO of Lola Wireless Inc., has launched a project on Kickstarter.com in order to produce the Neo-Plug. Neo-Plug is a new and convenient adapter that consists of 2 parts. The first part, the "adapter" slips over your existing data cable or charger and has very...
Read More »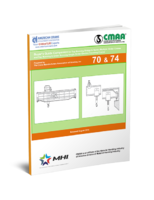 CMAA has organized this Buyer's Guide to promote standardization and to assist prospective buyer's of electric overhead traveling cranes in selection of equipment most suitable for their applications.
Read More »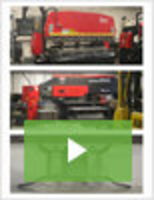 Quality Sheet Metal specializes in delivering precision, value, and customer service. With a client base that spans many diverse industries and a reputation for excellence that goes back over four decades, our clients know that we can provide the optimal combination of value and flexibility regardless of the challenge. See our video to learn what we can do for you. Through investments in state-of-the-art design, manufacturing, and quality control systems, Quality Sheet Metal remains focused on maintaining a high standard of quality, customer service, and competitive pricing. With an emphasis on customer satisfaction, Quality Sheet Metal is dedicated to establishing long-term partnerships, similar to the ones they currently have with their valued clients. If you're looking for a new partner with extensive capabilities in sheet metal fabricating and finishing, look no further.
Read More »