DÃ-¼sseldorf - Gerresheimer will be displaying its comprehensive range of prefillable syringe systems at Booth K701 of the Korea Pack in Seoul, which is taking place at Kintex Exhibition Center on May 22 up to 25, 2012. Demand for different syringe systems has increased vastly as a result of the increasingly complex and varied requirements posed by the healthcare market, especially physicians...
Read More »
Vancouver, BC: With skilled and trained team, professional tablet manufacturing solution providers has been offering cutting-edge technology based tablet press machines and other useful machineries at competitive prices in Vancouver, BC. Tablet machineries are classified in several categories as per the nature of task they perform. For example, machines used for granulation process are placed in...
Read More »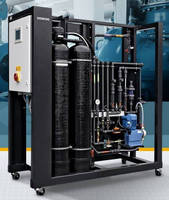 Mounted on skid, Osec B-Pak tubular cell electrolyzer systems generate 0.8% sodium hypochlorite solution as-needed and on-site from water and salt for disinfecting drinking, process, and swimming pool water. Largest model, OSEC B-Pak 260, produces up to 5 kg/hr of chlorine or 120 kg/day. Eliminating dangers of storing/transporting chlorine gas or commercially available sodium hypochlorite,...
Read More »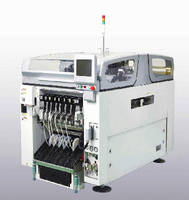 Dallas, Texas, USA - The Production Systems Division (PSD) of Hitachi High Technologies America, Inc. (HTA) kicked into high gear at the recent IPC/APEX 2012 show, rolling out its newest heavy hitter in the fast, flexible placement arena - the company's new flagship Sigma G5 high-performance, compact, modular mounter. The Sigma G5, an alliance of advanced hardware and powerful software tools,...
Read More »
Without appropriate thermal management, electronic components will degrade over time, causing problems ranging from minor errors to critical failures.
Read More »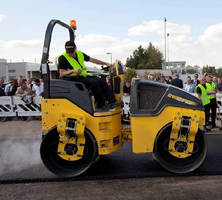 Powered by Tier 4i 44.6 hp, water-cooled Kubota diesel engine, BOMAG BW138AD-5 provides working width of 54.3 in., max centrifugal force of 10,800 lb, and dual vibration frequencies of 3,480 or 2,820 vpm. Roller's bolt-on oscillating and articulating joint optimizes maneuverability by allowing rear drum to follow same path as front drum while turning. Equipped with 81.9 gal water tank, pressure...
Read More »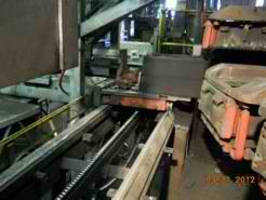 Texas foundry buys new equipment, including Hunter XL matchplate molding machine, to respond to customer needs with fast pattern changes, shorter runs and on-the-fly flexibility in job scheduling, deliveries Schaumburg, Illinois (USA)-In the heart of Limestone County sits Coolidge, Texas, halfway between Dallas and Houston. This classic American small town is home to another classic, Frazier &...
Read More »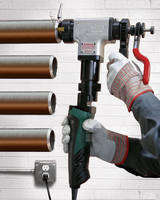 Esco Electric Wart MILLHOG® performs any angle of end prep and bevel, face, and bore simultaneously to produce clean, smooth, and square end preps. Designed for for applications where compressed air is not available, tool features Metalbo® 14 A electric grinder motor and gear reduction mechanism that produce variable speeds from 100-200 rpm. Portable tool is able to machine highly...
Read More »
Negri Bossi and Sacmi fly to Florida to present their latest range of products, from the revolutionary EOS to the innovative CHS vision system used to eliminate closing defects. Npe, the most important exhibition in the world for the plastics industry, will take place from April 1 to 5 at the Orange County Convention Center in Orlando, Florida. This occasion is not to be missed by the Sacmi...
Read More »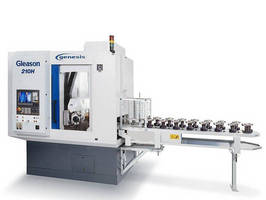 ROCHESTER, NY, USA, March 26, 2012. Gleason Corporation today announced that they have started building their highly popular Genesis series of Gear Hobbing machines at their Gleason Works (India) facility in Bangalore. The Genesis models 130H and 210H hobbers are being built for the fast-growing Indian market using the same high-precision components as with Genesis machines built in other...
Read More »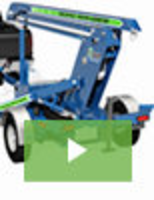 Providing adequate fall protection is always a critical consideration and one that in many cases can be difficult to ensure. The new Mobile Fall Protection Unit is designed to facilitate positive fall protection in applications that would typically be difficult or impossible to provide with standard methods. To learn all about the advantages and convenience, see our video.
Read More »