Barcelona, Spain - 5 July 2011. Until now, 3D Compasses have typically used non-standard technologies such as magneto-resistive materials or Hall-effect structures combined with magnetic field concentrators to detect the direction of the Earth's magnetic field. Baolab Microsystems is first to design a pure CMOS Lorentz force MEMS sensor and, as a result, its new 3D Digital NanoCompass(TM) matches...
Read More »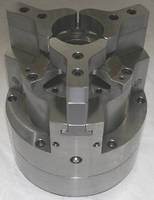 Island Park, NY... Northfield Precision Instrument Corporation, a leader in the design and manufacture of precision workholding chucks, introduces their special Model 6100 3-jaw air chuck. With .0005 T.I.R., this chuck has a 6.42 inch diameter with a 1 inch jaw stroke (.500 per jaw). The chuck was designed with special jaws to grip the customer's sprocket. This chuck requires special jaw blanks...
Read More »
Designed to fit into GT Series broach tool holders, Hexagon Rotary Broach Tools create holes used for hexagon keys or Allen wrenches. Pressure relief holes allow air, coolant, cutting fluids, and other materials to escape from hole when broach is pushed into it. Broaches have sharp corners, but can be altered to have round corners to minimize pressure on machining operation. In addition, broaches...
Read More »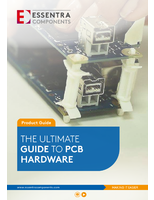 Our eBook provides information on the different types of PCB hardware, materials, and applications that you might need to consider when selecting PCB hardware for your project.
Read More »
Founded just seventeen years ago, hs-Druck has evolved from a four-man enterprise into a 60-employee business with 3,000mÂ-² (around 31,000ft²) of production space. At the end of January joint managing directors Helmut Hörmanseder and Herbert Seidl fired up their first KBA Rapida 106. The ten-colour perfector press for five-backing-five boasts a high level of automation that...
Read More »
Brilliant production start at MittMedia in Sweden On 31 May KBA's innovative compact press, the Cortina, strutted its stuff pumping out high-spec commemorative prints at the official inauguration of a pressroom extension at the Sundsvall plant of MittMedia Print, part of Sweden's fourth-biggest newspaper group. The waterless press with heatset dryer stunned the customers and VIPs present with its...
Read More »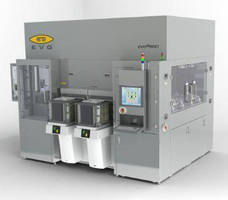 Designed to support and facilitate industry transition to 450 mm wafers from 300 mm standard, EVG850SOI/450 mm provides fully automated tool for production-level fabrication of silicon-on-insulator (SOI) wafers. System can process both wafer sizes and consists of 2 process modules: one for cleaning and pre-conditioning of wafers before wafer bonding, and for SOI pre-bonding. Tool is equipped with...
Read More »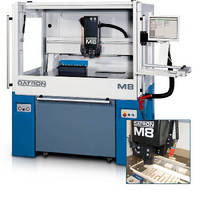 Equipped with polymer-concrete machining table that provides 40 x 30 in. work area, DATRON M8 PlasticMill utilizes 2 kW, water-chilled, 60,000 rpm spindle for feed rates up to 20 m/min. Chip extractor surrounding spindle is plumbed to exterior of machine with conductive and grounded hosing that eliminates static. Powered by industrial Ruwac vacuum, chip extractor removes slugs as they are milled...
Read More »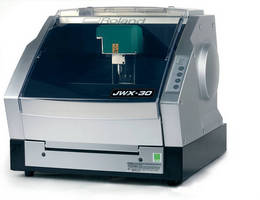 New JewelStudio 3.0 CAD/CAM Software Now Available for Roland's Jewelry Wax Model Maker Irvine, Calif. - Roland DGA Corp. has introduced Version 3.0 of the company's JewelStudio design software, a powerful 3D CAD/CAM program specifically developed for jewelry designers and goldsmiths. JewelStudio design software is included with Roland's JWX-30 jewelry wax model maker, a precision four-axis...
Read More »
The Asian power industry is currently experiencing a significant increase in power plant construction. India, for example, has planned to add more than 100,000 megawatts of capacity in the next five years. The single largest industrial use of water in India is for power plants, as these plants consume around 90% of the water used by all industries combined. A reliable water supply, therefore, is...
Read More »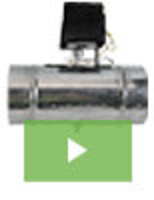 Alan Manufacturing has a long history of developing innovative solutions for HVAC applications. With over 1,000 product designs under our belt, we have gained a reputation as the go-to source for HVAC dampers, hardware, duct supports, zone control systems, and much more. Adding to this extensive list of achievements we now announce the release of our new line of Fresh Air Intake products. Designed to meet ASHRAE 62.2 standards, they are the most robust and high-performance product of their kind. See our video to learn more.
Read More »