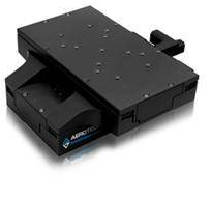 With low profile of 85 mm, Series ANT130-XY offers travels up to 160 x 160 mm with 1 nm resolution, 75 nm repeatability, and 250 nm accuracy/axis. Stages utilize crossed roller bearings and direct-drive technology, which has no hysteresis or backlash, enabling accurate motion in both X and Y dimensions. Applications include data storage, semiconductors, laser micromachining, sensor testing,...
Read More »
The world's leading lift truck manufacturer contracted Phoenix Hydraulic Presses to customize a standard hydraulic H Frame Roll Bed Press. The machine will press rims into lift truck tires. An upper ram plate, bolster, safety guards and larger power unit were all added. Because the weight and size of the truck tires, both a 30" x 30" bolster plate to support the tires and an upper ram plate to...
Read More »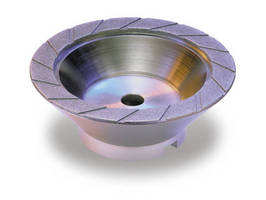 Engis Corporation, a leading provider of superabrasive finishing systems and high precision micron diamond and CBN powders, will showcase its grinding, honing, lapping and polishing products. WHEELING, Ill. - Engis Corporation will showcase its new ElectroMill(TM) diamond and cubic boron nitride (CBN) electroplated wheels for indexable milling applications at SOUTH-TEC® (booth #329),...
Read More »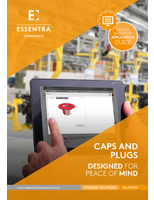 Download this engineering guide to learn more about the different caps and plugs offered, and to find the correct solution for your specific application.
Read More »
Accommodating 2 dispensing heads simultaneously, Model CDS6200 utilizes micro-dispensing valves that can be modularly adjusted for numerous applications. Valves are suitable for small dosing dot sizes and non-contact dispensing applications such as dosing LED lenses. Designed to dispense small drops from 2 nl, valves can be exchanged, and fluidic part can be separated from drive part for cleaning...
Read More »
Designed for integrated and automated loading, alignment, bonding, and unloading of wafers up to 300 mm in diameter, GEMINI FB supports CMOS image sensors and 3D integration applications. Local material buffer enables 10 front opening unified pods on system for continuous mode operation. To accelerate wafer handling, system utilizes double-end effectors. Low temperature plasma activation enables...
Read More »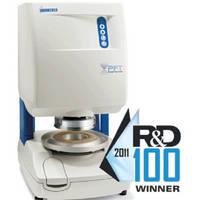 Brookfield's Powder Flow Tester has been selected for inclusion in the 49th Annual R&D 100 Awards. The R&D 100 Awards recognize the 100 most technologically significant products introduced into the marketplace over the past year. Winners are selected by an independent judging panel and editors of R&D Magazine. The Brookfield Powder Flow Tester delivers affordable testing for powder...
Read More »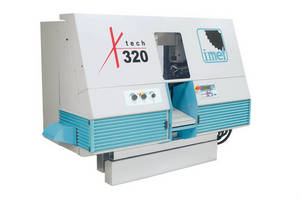 Kalamazoo Machine Tool Model XT320 A-NC double column bandsaw is designed with automated controls for more efficient operation, and heavy-duty construction features to ensure precision cutting. The control features an automatic material sensor to detect the cutoff point and the material height. This greatly improves productivity by eliminating two of the settings that traditionally must be made...
Read More »
Solutions and Technologies Aligned to Market Needs Durham, N.C. - Bell and Howell today announced the repositioning and rebranding of its inserting and inveloping product portfolios. The new product series will allow customers to quickly identify solutions that match their needs. While the basic productivity and quality needs of mailers are similar, there are unique requirements that vary across...
Read More »

Based on stiff-body design, stand-alone IMS-LM-SA Series suits applications that carry up to 10 kg loads. Self-supporting stages are available in 800, 1,000, and 1,200 mm travel capacities, and all feature industrial-grade, direct drive linear motors; direct read linear encoders; recirculating ball bearings; and stiff, FEA-optimized aluminum base. Also standard, 4-point mounting method ensures...
Read More »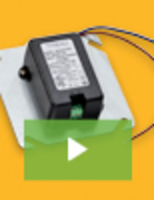 Triad Magnetics is an established leader in power supply innovation, offering product lines that span a wide range of diverse industries and applications. Adding to their long list of successful product launches, Triad announces the release of the new cutting-edge JSU Series of power supplies. To learn about all of its advantages and advanced features, see our video.
Read More »