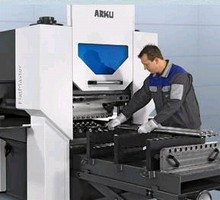 Designed to handle sheet metal parts from .004-2.0 in. thick, FlatMaster® features integrated servo-hydraulic gap control that detects widening of leveling gap and reacts by building up contrary force with 4 hydraulic cylinders, generating constant leveling results. Integrated quick-change roll system, supported by RollerPickup®, enables cleaning and changing of leveling rollers in...
Read More »
Hanover, NH, USA - Hypertherm, the world leader in metal cutting technology, today announced its Powermax30® handheld plasma cutter is a judges award winner and finalist for product of the year" in a competition sponsored by the New Hampshire High Technology Council. The competition recognizes high tech products and services that demonstrate excellence in innovation, performance,...
Read More »
Six months after its market introduction, DSM Somos' high-impact SL resin innovation, DMX-SL 100 is still drawing crowds-this time at Time Compression Technologies' UK Rapid Product Development and Rapid Manufacturing Event, held on September 26-27. With over 2,000 worldwide visitors and more than 100 exhibits, the show is now considered the United Kingdom's leading conference and...
Read More »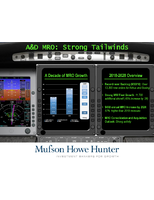 Check out this overview of the Maintenance, Repair and Operations (MRO) segment of the Aerospace and Defense (A&D) industry along with the factors impacting its continued growth.
Read More »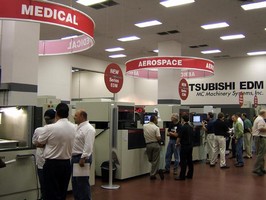 FA Advance Series, EMACH CNC Small Hole Drill, and MD+JET Wood Dale, IL -MC Machinery Systems, Inc. used its annual Mitsubishi EDM Open House event to debut several new products. More than 300 attendees visited the event on September 6 at the Mitsubishi headquarters in Wood Dale, IL. MC Machinery Systems, at the core of our supply chain, has the technical support and customer service expertise to...
Read More »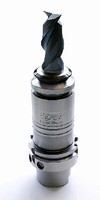 Utilizing interference between toolholder and collet to generate clamping force, powRgrip® PG 32 clamps tool shanks up to 1 in. in diameter. Collet is inserted into holder using tabletop mini-press that generates 9 tons of force. Since no heat is required, tools can be used immediately after tool change. Suited for high-speed machining applications, system is balanced by design and offers...
Read More »
KONTEC KSM allows several workpieces of same or different sizes to be held simultaneously. With vertical serration on inner side of 65 or 90 mm wide clamping rail, jaw modules can be positioned with one hand. To fix jaws, one screw has to be turned 180°. Design is resistant to contamination, and clamping method reduces vibrations while increasing workpiece stability during machining. Vise...
Read More »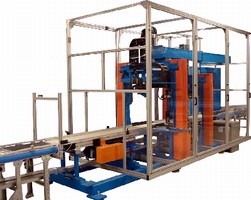 Designed for unattended operation, in-line Automated Case Cutting Machine can make 2, 3, or 4 sided cuts as well as staggered cuts to keep top of box on. It utilizes 360° rotating blade with quick-release head. Tilting, quick-release cutter facilitates blade changing and allows cuts of all angles. Supported by welded frame, machine includes touchscreen HMI, and is fully automatic using...
Read More »
Available in table and floor models, HAAKE PolyLab QC enables QC staff to characterize sample's properties by gas flow, electric conductivity, or capillary viscosity measurements. Modular torque rheometer can be connected to interchangeable mixer, single-screw extruder, or conical twin-screw extruder. Offering backwards compatibility, existing measuring mixers and extruders can also be connected....
Read More »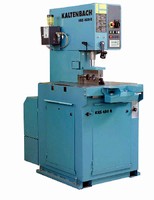 With cycle time of seconds, Model KKS450 'R' can cut two 2 in. stainless steel exhaust tubes side-by-side. Machine features 3 in. thick table for rigidity and facilitating location of jigs/fixtures commonly employed in automotive applications. Adjustable long-stroke top clamp with electronic relief adjustment and 2nd work height position facilitate unloading/loading of components. Employing...
Read More »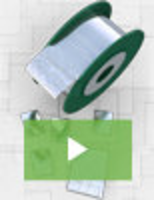 Indium Corporation has developed a new twist on traditional solder by developing a composite with a reinforced matrix internal structure. The result is a solder with increased strength and reliability. Check out this video to learn more about the mechanics behind the groundbreaking technology.
Read More »