CNC Engineering, Inc. is the leading provider of FANUC control solutions for a variety of manufacturing industries. Established in 1983, CNC Engineering, Inc. is also one of the largest machine tool control retrofit providers in North America with regional offices in Vermont, New Hampshire, Indiana and Washington. CNC Engineering's products and services include: o FANUC CNC Retrofit Solutions o...
Read More »
Technological Expertise to be on Display at Gear Expo 2011 NEW YORK, Nov. 1, 2011 - Mitsubishi Heavy Industries America, Inc. (MHIA), wholly-owned subsidiary of Mitsubishi Heavy Industries, Ltd. (MHI), is poised to further intensify its marketing activities in the U.S. and aggressively explore robust demand from U.S. manufacturers. These moves come amidst rising momentum for plant and equipment...
Read More »

The rotary broach is a marvel of modern machine tooling. This cutting tool allows machinists to add internal hexagon, square and other forms to precision metal parts. The modern machine shop can benefit from the quick set-up and ease of use available in adjustment free broach holders. The GT Series broach holder available from Polygon Solutions has been designed for this purpose, and often...
Read More »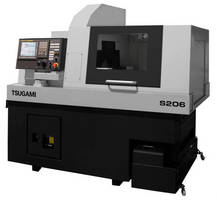 Featuring turning cutting area of 0.50 mm-², models B0203/204/205, S205/S206, BH20, BE20-V, SS20, and S207 are available with 10,000 rpm main spindle designed to boost metal removal and productivity without sacrificing precision. Tapping capability is rated to M10 in both Swiss and chucker configurations.
Read More »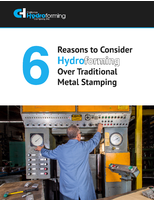 To learn more about the functions of the hydroforming process, the key differences from other processes, and why it is preferable over other stamping options, download this eBook now.
Read More »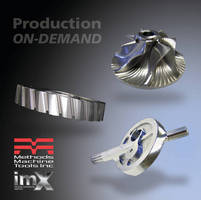 Learning Lab Sessions to Feature Innovative Technology and Strategies for Today's Manufacturing Challenges. Sudbury, MA, U.S.A. - Methods Machine Tools, Inc., a leading supplier of innovative precision machine tools, will be featuring solutions for Production on Demand at the imX-Interactive Manufacturing Experience event to be held in Las Vegas, September 12-14, 2011. Methods is one of the eight...
Read More »
Machines Headed for Europe and China to Make Parts for the Energy and Heavy Construction Industries; Two Orders Involve Wide Variety of Machines, Tooling, Engineering Services and Support ERLANGER, Ky., May 12, 2011 - MAG IAS has received two new orders, valued at more than $26 million, from customers in the energy and heavy construction equipment sectors in Europe and China. The orders include...
Read More »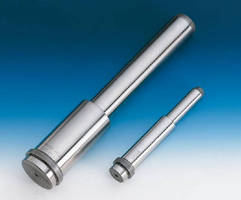 Designed for use with Z1000W and Z1100W self-lubricating locating guide bushes, Guide Pillar Z04/... Series features continuous guide surface without lubrication grooves. Solid lubricant is placed in guide bushes in form of pellet to help form coherent film when sliding movements are required. Without grooves, adherent surface is not interrupted, preventing damage to graphite inserts and ensuring...
Read More »
SAN JOSE, Calif. -- Finesse Solutions, LLC, a manufacturer of measurement and control solutions for life sciences process applications, announced a live demonstration of its new SmartBag product for rocker bioreactors at Interphex 2011 in New York, March 29-31. Bioprocessing specialists will get a close-up look at the first robust single-use of the SensorPak solution that has been seamlessly...
Read More »
Mori Seiki and Ellison Technologies will host a grand opening event at its Mississauga, Ontario facility, to introduce and celebrate the collaboration of the two companies, as well as showcase the latest advances in Mori Seiki machine tools and Ellison Technologies Automation technology to Canadian manufacturers. Attendees of the two-day event, April 27 and 28, will be the first to see Mori...
Read More »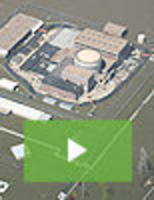 Aqua Dam is the ultimate solution for large-scale water control projects. It combines lightweight, large size, and portability all in one innovative product. To learn more about the uses, and applications of Aqua Dam, or to see it in action, check out our new video to get all the details.
Read More »