Tests indicate that the compressed air operated Nex Flow tm X-stream(TM) Air Blade(TM) air knife system is one of the most quiet and efficient of any compressed air operated air knife available. Unlike many competitive air knife products the X-stream(TM) Air Blade(TM) air knife is "anodized" for longer material life. All of Nex Flow(TM) air knife systems come with stainless steel shims - not...
Read More »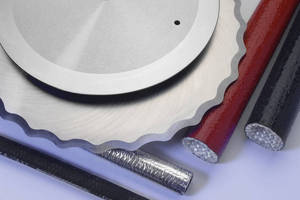 Southbridge, MA - An extensive line of circular knives and blades and hand knives designed for cutting hose and tube materials in the production process or in aftermarket applications by professionals is available from Hyde Industrial Blade Solutions (IBS). Whether for the manufacturing plant or cutting hose and tube in the field, Hyde IBS Hose and Tube Blades move through the toughest materials...
Read More »
Powered solely by compressed air, AIR KNIFE SYSTEM provides non-contact method for removing unwanted surface liquid, dirt, moisture, coatings, debris, contamination, static charge, and heat during manufacturing of conveyed parts/articles. It creates continuous laminar sheet/curtain/stream of airflow that can be controlled via standard pressure regulator. Most common material of construction is...
Read More »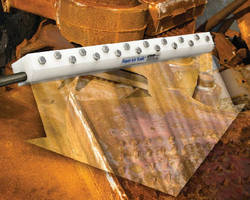 Available in lengths from 3-54 in., PVDF Super Air Knife(TM) provides laminar curtain of air that can be used to blowoff, clean, and dry in highly corrosive environments not suitable for stainless steel. Unit consists of PVDF, Hatelloy® C-276 alloy screws, and PTFE shim to adjust force and flow of airstream. Components offer resistance to UV light, inorganic chemicals, solvents, ozone,...
Read More »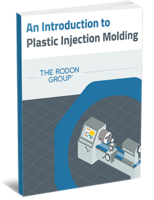 We developed this eBook with designers, engineers and purchasing specialists in mind. It is written to provide a basic understanding of plastic injection molding presses, processes and costs. Our goal is to make our customers more knowledgeable about what goes into making a plastic part.
Read More »
Producing laminar sheet of airflow that is infinitely adjustable to blowoff, dry, or cool surfaces up to 96 in., Long Super Air Knives minimize compressed air use by entraining 40 parts room air to 1 part compressed air. Units feature 1.75 x 1.44 profile with compressed air inlets located on each end and bottom to permit mounting in tight spaces. Available in 60, 72, 84, and 96 in. lengths, air...
Read More »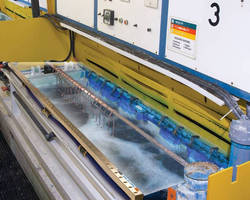 With ability to withstand temperatures up to 800°F, Type 316 Stainless Steel Super Air Knife can be used to create air barrier, blowoff, clean, and dry in highly corrosive environments. Product ejects small amount of compressed air through slotted nozzle, and this uniform sheet of high velocity air immediately pulls in surrounding room air and amplifies it at ratio of 40:1. Customizable...
Read More »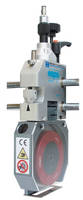 Brand new "Genius" Holder can Shear Cut, Crush Cut, and Razor Cut Double E now offers knife holders, knife positioning systems, and circular knives. The new line promises the highest quality of cut, longer blade life, and minimized dust. Patented knife holders boast many features that improve performance. Their mono-block design ensures system rigidity and reduces vibration at high speeds. A...
Read More »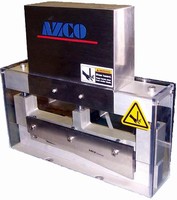 With cycle rates exceeding 400 cuts per minute, SKC-series SMARTKNIFE(TM) combines functionalities of conventional guillotine with rotary knife assembly. Featuring quiet operation, modular guillotine cutter is pneumatically-operated with self-contained air cylinder/manifold/solenoid. It is equipped with embedded microprocessor and complete control package, and eliminates need to install air...
Read More »
Directing compressed airflow to precise slotted orifice, 48 in. Super Air Knife creates uniform sheet of air across entire length that immediately pulls in surrounding room air. Air amplification ratios of 40:1 are produced. At 80 psig, sound level is just 69 dBA. Compressed air inlets are provided on each end and bottom of Super Air Knife to facilitate mounting. Multiple units can be mounted end...
Read More »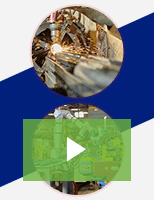 J&D Tube Benders' laser cutting and machining services provide accurate and complex features on tubes of all shapes and sizes. Check out the video to learn more!
Read More »