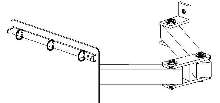 Binder Holder utilizes double swing arm to ergonomically position instructions and quality documentation that production operators use. Arm may be moved out of way when not in use. Measuring 12 in. wide and 9 in. tall, unit is constructed of 12-gauge steel and comes with 1 in. ring. It is suitable for use in assembly lines, laboratories, warehouses, shipping departments, and data entry stations.
Read More »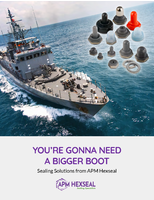 Learn about sealing boot types and applications in marine environments.
Read More »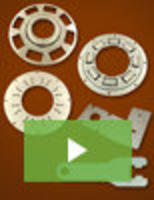 PDS is an established leader in progressive die stamping, with a reputation for providing precision and value that dates back more than half a century. Through extensive capabilities and a staff of seasoned professionals, we set the standard for quality, delivering flexible services that can meet the needs of the most challenging requirements. See our video to learn more.
Read More »