Linear Shaft Motor offers parallel option to simplify cable management and routing when using multiple motors with one encoder and one servo drive. This option is particularly suited for use in high-precision, high-force, and Cartesian gantry robot systems. When used in parallel system, this option provides motors with mirrored cable exit locations that are identical to standard motor.
Read More »
Motion Control Specialist in Booth 2122, Will Showcase Linear and Stepper Motors RADFORD, VA -- For the first time, Nippon Pulse, a leader in the motion control industry, will be exhibiting its products at ATX South, the top automation showcase tradeshow in the South/Southeast Region. This year's show will be held at the Charlotte Convention Center from April 28-29, 2010. In its inaugural...
Read More »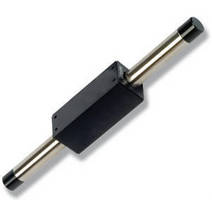 Featuring 42.7 mm shaft diameter, L427 Series' 5 mm air gap between forcer and magnetic shaft eliminates variation in force over entire stroke of device and makes motor suitable for environments where there is potential for matter to stick to and build up on shaft. Unit features 100-4,600 mm stroke length and provides constant force of 110 N, peak force of 450 N, 3.6 A continuous current, and 14...
Read More »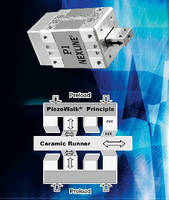 Offering travel ranges to 20 mm and holding forces to 177 lb, N-216 NEXLINE® Nanopositioning Actuators are based on coordinated motion of preloaded linear and shear piezo elements acting on ceramic runner. Closed loop versions are equipped with linear encoder for direct position measurement of moving runner. Encoder features 5 nm resolution over full travel range. In open-loop operation,...
Read More »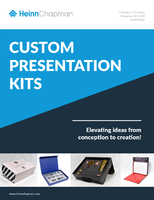 To find out more about how you can get a custom presentation kit tailored to your exact needs, download this whitepaper now.
Read More »
Motion Control Specialist Highlights Stepper and Linear Shaft Motors RADFORD, VA -- For the third consecutive year, Nippon Pulse, a leader in the motion control industry, will be exhibiting its products at the ATX West tradeshow at the Anaheim Convention Center in Anaheim, CA. Dates of the events are February 9-11, 2010. Nippon Pulse will be displaying its products in booth 4171, which is located...
Read More »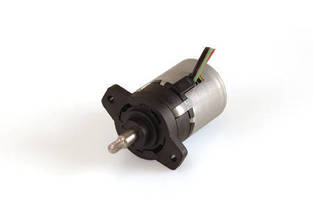 Measuring 20 x 30 mm in size, Saia® UAL series of motors deliver constant positioning force up to 30 N over full travel distance of up to 15 mm, at speeds up to 4.16 mm/sec at 200 Hz. Removable bayonet-style flange aids in mounting. Available in unipolar or bipolar models, motors are suited for use in instrumentation, valve control, dispensing, metering pump, auger, and medical automation...
Read More »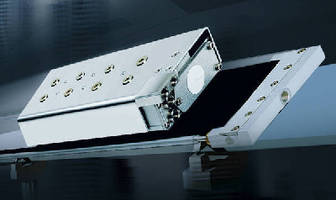 Used for horizontal or compensated vertical axes, liquid-cooled 1FN3 Peak Load Motors offer Nominal Force (Fn) of 8,100 N, Max Force (Fmax) of 20,700 N, and max velocity of 253 m/min. Liquid-cooled 1FN3 Continuous Load Motors and convection-cooled 1FN6 Magnet Free Secondary are both suited for horizontal, inclined, or compensated vertical axes. Respective values are Fn of 10,375 and 2,110 N, Fmax...
Read More »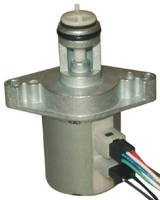 Through proportional control of gas flow, Linear Motor Series encourages energy-efficient gas heating control. Modulation of dispensed gas enables fuel to be burned at slower/faster rate as needed, promoting burning efficiency while minimizing expenditure and pollution. Packaged as integrated assembly with motor and valve, series also integrates dual safety system that lets motor switch off valve...
Read More »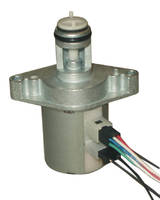 Integrating motor and valve, Linear Motor Series provides proportional control of gas flow for energy-efficient gas heating. Synchronous model provides 10 mm displacement at 115 V, linear step speed of 0.833 or 1.67 mm/sec, and output force of 27-45 N. Featuring dual safety system, 2 stepper-based models incorporate -7.5° and -15° step angle, linear step displacement of 0.0167 and...
Read More »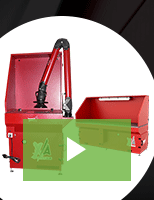 Dust, fume, and mist collectors from Micro Air promote a safer, more productive work environment. Our wide array of products are available to the industrial manufacturing sector for processes such as welding, cutting, grinding, blasting, and more. Check out our video to learn more.
Read More »