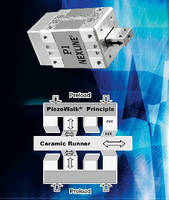 Offering travel ranges to 20 mm and holding forces to 177 lb, N-216 NEXLINE® Nanopositioning Actuators are based on coordinated motion of preloaded linear and shear piezo elements acting on ceramic runner. Closed loop versions are equipped with linear encoder for direct position measurement of moving runner. Encoder features 5 nm resolution over full travel range. In open-loop operation,...
Read More »
Motion Control Specialist Highlights Stepper and Linear Shaft Motors RADFORD, VA -- For the third consecutive year, Nippon Pulse, a leader in the motion control industry, will be exhibiting its products at the ATX West tradeshow at the Anaheim Convention Center in Anaheim, CA. Dates of the events are February 9-11, 2010. Nippon Pulse will be displaying its products in booth 4171, which is located...
Read More »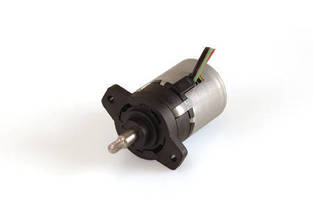 Measuring 20 x 30 mm in size, Saia® UAL series of motors deliver constant positioning force up to 30 N over full travel distance of up to 15 mm, at speeds up to 4.16 mm/sec at 200 Hz. Removable bayonet-style flange aids in mounting. Available in unipolar or bipolar models, motors are suited for use in instrumentation, valve control, dispensing, metering pump, auger, and medical automation...
Read More »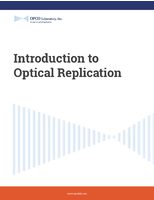 To learn more about the optical replication process, and how to avoid complications, download this white paper now.
Read More »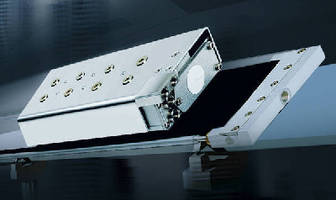 Used for horizontal or compensated vertical axes, liquid-cooled 1FN3 Peak Load Motors offer Nominal Force (Fn) of 8,100 N, Max Force (Fmax) of 20,700 N, and max velocity of 253 m/min. Liquid-cooled 1FN3 Continuous Load Motors and convection-cooled 1FN6 Magnet Free Secondary are both suited for horizontal, inclined, or compensated vertical axes. Respective values are Fn of 10,375 and 2,110 N, Fmax...
Read More »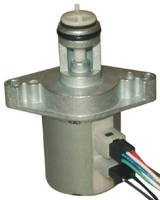 Through proportional control of gas flow, Linear Motor Series encourages energy-efficient gas heating control. Modulation of dispensed gas enables fuel to be burned at slower/faster rate as needed, promoting burning efficiency while minimizing expenditure and pollution. Packaged as integrated assembly with motor and valve, series also integrates dual safety system that lets motor switch off valve...
Read More »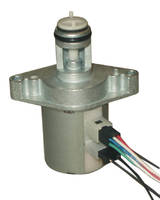 Integrating motor and valve, Linear Motor Series provides proportional control of gas flow for energy-efficient gas heating. Synchronous model provides 10 mm displacement at 115 V, linear step speed of 0.833 or 1.67 mm/sec, and output force of 27-45 N. Featuring dual safety system, 2 stepper-based models incorporate -7.5° and -15° step angle, linear step displacement of 0.0167 and...
Read More »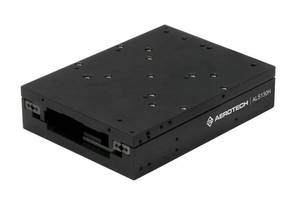 September/2008 Aerotech's new ALS130H series linear motor driven positioning stages have been designed for ultra high precision scanning and positioning applications where sub-nanometre level resolution needs to be combined with exceptional smoothness, high traversing speeds and fast acceleration over travel ranges up to 150 mm. The classic two-part stage design outperforms leadscrew driven...
Read More »
Piezoelectric motor driver ASIC, NSD-1102 can drive one or two SQL-1.8 SQUIGGLE motors from single 2.8 to 5.5 Vdc supply. It includes on-chip dc-dc step-up converter and 4 half bridge drivers to create pairs of phase-shifted square waves with ultrasonic frequency to drive SQUIGGLE micro motors. Motor and drive circuit draw 100-900 mW when moving, depending on motor speed and load. On-chip...
Read More »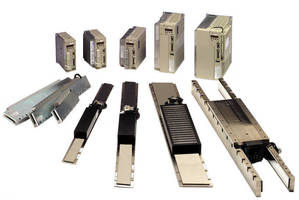 Ranging from 140-6000 N of linear thrust and offered in over 24 coil configurations, Linear Sigma Series PMBL is offered for use with Sigma II digital servo amplifiers. Available in 2 product levels, level-I group provides wide array of linear motors with plug-and-play Sigma II servo amplifiers, while level-II group provides range of fully-integrated linear positioning slides with linear encoders...
Read More »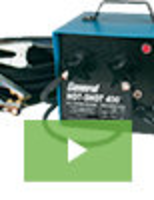 The new Hot Shot Pipe Thawing Machine delivers an innovative and highly effective approach to thawing frozen pipes. Easy to use and versatile, it is loaded with robust features that further suit it to many challenging environments. To learn all about it, see our video.
Read More »