RG40 linear encoder system combines precision of non-contact, contamination-tolerant optical RG readheads with accuracy and thermal behavior of glass scales. In lengths of 300, 500, 750 and 1000mm, glass scales use clip mounts to expand with thermal change for wide range of materials. Encoder system is for use by makers of precision stages, linear motor stages, pick & place equipment, and other...
Read More »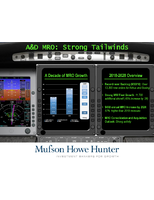 Check out this overview of the Maintenance, Repair and Operations (MRO) segment of the Aerospace and Defense (A&D) industry along with the factors impacting its continued growth.
Read More »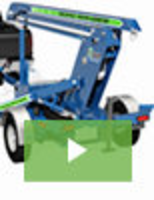 Providing adequate fall protection is always a critical consideration and one that in many cases can be difficult to ensure. The new Mobile Fall Protection Unit is designed to facilitate positive fall protection in applications that would typically be difficult or impossible to provide with standard methods. To learn all about the advantages and convenience, see our video.
Read More »