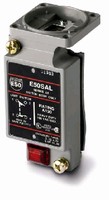 Supplied with FKM gaskets, seals, and boots, Series E50 features zinc die cast enclosures for chemical resistance to common coolants, cleansing agents, and hydraulic fluids found in machine tool, automotive, wastewater treatment, and other heavy-duty industrial applications. Bright indicating LED facilitates setup and troubleshooting operations.
Read More »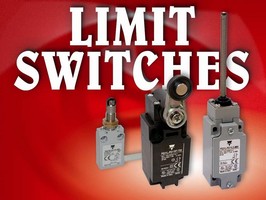 February 12, 2008 - Buffalo Grove, IL - Carlo Gavazzi has launched a new range of mechanical limit switches capable of being used in any number of automation applications. These high quality switches are constructed of durable thermoplastic or rugged zinc alloy metal, capable of withstanding the most demanding of installation environments. The limit switches are available in six different body...
Read More »
Designed to facilitate installation, wiring, and setup while meeting requirements for modularity, sturdiness, and reliability, ASI limit switches are available with choice of roller plunger, push lever, roller lever, and wobble stick operating heads. Auxiliary contact blocks are removable, and metal heads offer axial rotation in any of 4 positions at 90° angles. Removable body cover, made...
Read More »
Housed in SOT-23 package, Model SP619 protects critical system circuitry by disconnecting source upon detecting current greater than 800 mA. When protecting single-cell Li-Ion portable devices, 2 nA leakage current ensures virtually zero impact to battery life. RoHS-compliant unit operates from 2.5-7 V and is suitable for load switching in battery charging systems, low power USB clients, and low...
Read More »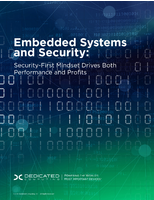 To learn more about developing a long term strategy for protecting your systems, download now.
Read More »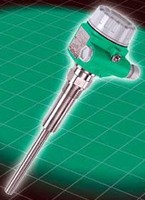 Offering plug-and-play commissioning, Vibracon LVL-B Series has solid-state design that contributes to maintenance-free level sensing of fine or coarse-grained bulk solids materials. It requires no calibration and is insensitive to material build-up, external vibration, and flow noise. Each product features 10 in. vibrating rod, and extension pipes are available in 20, 40, and 60 in. sizes....
Read More »
Slow Action Circuitry, New Actuator Styles Added MINNEAPOLIS, June 11, 2007 - Honeywell (NYSE: HON) today expanded its GLL series of limit switch line to better serve the industrial segment. The GLL Series debuted in 2006, and is now being expanded with three new actuator styles and slow action circuitry. The additional options include slow action and stealth action circuitry as well as three new...
Read More »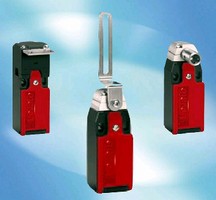 Available with hinge operator, slotted lever, or key operated, plastic KB Series and metal KM Series offer interchangeable operating heads and wide selection of contacts. Auxiliary contacts are interchangeable and removable to facilitate wiring. In addition to meeting international standards, switches are cUL listed.
Read More »
Housed in RoHS-compliant package, GLL Electromechanical Limit Switch offers global seal ratings of IP65 and NEMA 13. It provides access to wiring terminal block via hinged cover and features double insulated housing, so no ground is required. Unit is suited for OEM applications including elevators, escalators, aerial platform lifts, packaging equipment, and industrial doors.
Read More »
Along with NEMA 4 enclosure that withstands water washdown cleaning, SL (Safety Limit) Series features rotatable head that provides 4 actuator mounting positions. Contact configurations are available with 2-4 sets of contacts in snap action, break before make, and make before break operating versions. All contacts are force-guided for positive operation by actuator, and long life design provides...
Read More »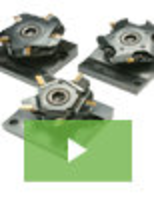 Thanks to the unique SpinSelect™ Multi-Pocket selectable quick change tool holder, it's time to rethink the range, complexity and volume of parts that your lathe can produce. Our Spin-Select™ tool was created to increase productivity and consistency by decreasing downtime associated with lathe cutting tool and insert setups or changeovers. This product is a game-changer for the industry and we're pleased to show you why.
Read More »