Series HW Switches feature Jumbo Dome Pilot Lights, providing visibility from distance and sides. Lights are available with LED or incandescent lamps at 24 Vac/dc with lens diameter of 66 mm and lens height of 50.5 mm. Offered in amber, green, red, blue, white, and yellow, lights can be used as muting lights for safety curtains, as 1-tier light towers, and in other special applications. They are...
Read More »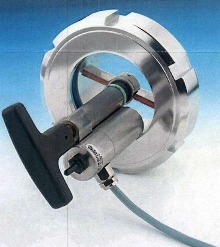 With stainless steel body measuring 3.4 in. long and 0.94 in. in dia, USL-01 provides glare-free illumination through halogen filament lamp. Various sight glass styles are accommodated, and mounting options include clip-on mounting clamp, hinged bracket for mounting onto retainers, or sanitary clamp connection. It is available for 12 or 24 V power sources and offers dust and water jet tight...
Read More »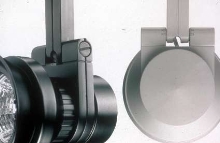 Crafted of specification-grade, die-cast aluminum, Precision Spots feature concealed wiring and abrasion-resistant powder coat finish. They offer precision horizontal aiming and vertical locking capabilities. Designed for low and line voltage track systems, units come in white, black, and 2-tone black/platinum. They accommodate Halogen MR16, AR111, PAR20, PAR30, and PAR38 lamps. Extensions and...
Read More »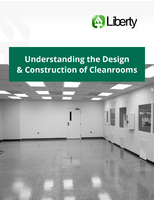 Cleanrooms find application in a number of industrial operations, including serving as working spaces for sensitive manufacturing, assembly, and both research and medical field applications.
Read More »
Utilizing solid-state lighting technology, multi-purpose EverOn is packaged in hand-held elliptical parabolic reflector design. It contains 6 bright white and 4 amber diodal(TM) lighting elements that never require replacement. Using 4 AA batteries, unit provides 60+ hr of light on medium setting and 30+ hr of light on highest setting. Light can be set to produce low, nightlight level; medium,...
Read More »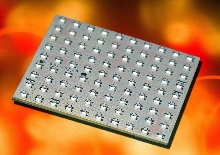 Direct and edge-lit backlight LED systems offer full brightness at temperatures as low as -40-
Read More »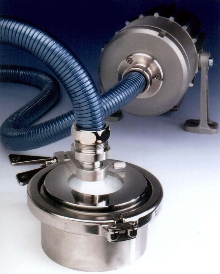 Lumiflex(TM) luminaires provide light output from 24, 120, or 230 V halogen filament lamps through fiber optic guides for illumination ports, combined sight/illumination ports, or for video surveillance. Suited for space-limited applications in hazardous locations, IP67 dust- and water-tight products come in standard lengths from 20 in. to 9.8 ft. They operate at ambient temperatures to 140-
Read More »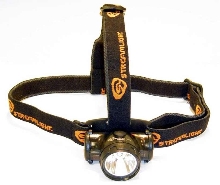 Hands-free Enduro(TM) LED Headlight features 0.5 W LED designed to last 100,000 hr while providing up to 18 lumens of output. Two-stage switch offers choice of high and low beam settings, providing up to 24 hr of continuous runtime on low-beam setting and up to 7 hr on high-beam setting. Water-resistant, O-ring sealed, polycarbonate lens and body withstand harsh conditions. Head strap combines...
Read More »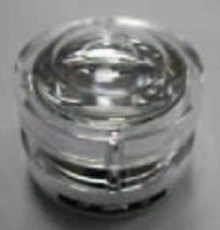 Available with single yellow, green, red, or blue E-power LED, LS0615 series has suggested operating current of 150 mA and power consumption of 0.6 W. For extra brightness, 350 mA version with 1 W power consumption is also available. Modules may also be custom-designed for electrical operation. Applications include track-, task-, emergency-, security-, and garden-lighting, as well as flashlights...
Read More »
Portable, water-resistant RelyOn provides perpetual and rechargeable light source during extreme conditions. Solid-state semiconductor light head, powered by 3 Cree 3 W XLamp(TM) 7090 white LEDs, provides over 250 lumens and may be focused as intense spotlight beam or adjusted to generate blanket of light. System can be charged from wall outlet or vehicle charging port. Used as power plant,...
Read More »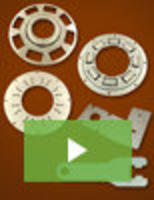 PDS is an established leader in progressive die stamping, with a reputation for providing precision and value that dates back more than half a century. Through extensive capabilities and a staff of seasoned professionals, we set the standard for quality, delivering flexible services that can meet the needs of the most challenging requirements. See our video to learn more.
Read More »