LITTLE FALLS, NJ -- mPhase Technologies, Inc. (OTCBB: XDSL), a leader in the development of Smart Surfaces and advanced battery technologies today announced that its mPower Emergency Illuminator is showcased in the September 2010 issue of Men's Journal magazine, on newsstands now. The magazine's annual Design and Style September issue includes a color image of the Illuminator. Beneath the...
Read More »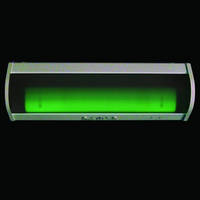 Lamar Lighting of Farmingdale, NY, a leading environmentally-friendly manufacturer of stock and custom made fluorescent lighting fixtures, now offers its Occu-smart-® series of motion sensor controlled bi-level lighting with Green Light Savers self illuminating phosphorescent device factory installed. Occu-smart-® is widely used in stairwells and other seldom occupied areas to provide energy...
Read More »
Major Spanish LED Street Lighting Installation Completed With Low Cost and Long-Lasting PROLIFIC Series Street Lights SATELLITE BEACH, Fla., Aug. 12 -- Continuing to re-light the world with ultra-efficient LED lighting, Lighting Science Group's (LSCG.PK) high performance PROLIFIC series street lights now line the streets of Banyeres de Mariola Alicante, Spain. Compared with traditional HID street...
Read More »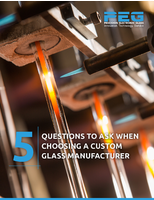 Due to the inherent complexity of glass fabrication, many professionals seeking glass services know exactly what kind of part is needed, but are unclear on the intricacies of the actual manufacturing process. PEG's exclusive guide is designed to help professionals navigate the custom glass manufacturing process with valuable information.
Read More »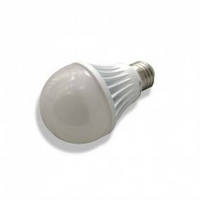 Offering direct replacement for both incandescent bulbs and CFLs, TESS 6 W LED Light Bulb is outfitted with 5 Cree LED chips, which combine InGaN materials with proprietary GoSIC-® substrates for optimal performance. Warm white option emits 300 lumens of brightness and golden-colored glow, while cool white model emits 400 lumens and crystal-white colored light. Both RoHS-compliant bulbs last up...
Read More »
ORCAdapt(TM) consists of ORCA adaptor, with built-in ORCA Super Flux LED, and flexible light pipe system available in 1 or 2 mm sizes. Available lengths range from 2.5 in. to 238 ft, system works with single, bi-color, and tri-color ORCA LEDs. Press fit lens mounting facilitates installation and provides vibration and shock resistance. Featuring input-driven color adjustment capabilities, system...
Read More »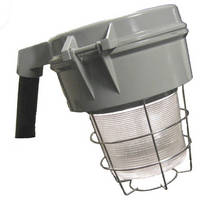 SAFR LED Series Fixtures AZZ|RAL Rig-A-Lite is pleased to announce that our SAFR series of lighting fixtures is now available with LED lamping. This addition to our hazardous location fluorescent and HID product line will feature 60,000 or more hours of rated lamp life at 6,800 lumens at 75 watts of power consumption with a five-year warranty. The SAFR series of fixtures is one of our more...
Read More »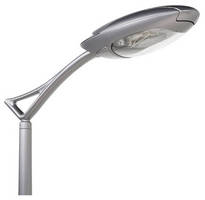 Using Philips-® CosmoPolis HID lamp and ballast system, FURYO is designed for energy efficient roadway and architectural lighting. Compact miniR-® and multilayer High Reflect HiR-® reflectors promote optimal performance, while design separates control gear from lamp compartment to ensure extended life. Suited for public lighting, luminaire features IP66-rated Sealsafe-® optical unit; separate...
Read More »
With integrated intelligent operating device, SPOT LED 003 automatically compensates for voltage fluctuations and can be connected directly to 24 V power supply without regard for polarity. Light output is generated at 300 kHz, which results in even, flicker-free illumination with no stroboscopic effect. Available with 10-º spot or 40-º flood optics, IP67-rated waterproof luminaire uses LUXEON...
Read More »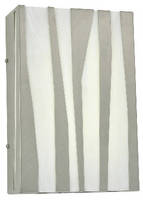 Measuring 15 in. tall, 10.25 in. wide, and 4 in. deep, Boberick LED Wall Sconce features White Faux Alabaster shade with Old Silver finish and LED light sources. Handcrafted, ADA-compliant unit is UL listed for damp locations and suitable for homes, restaurants, hotels, retailers, and commercial applications.
Read More »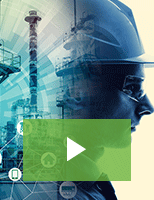 The Weavix™ platform takes productivity, quality, and visibility to a new level by providing better communication and real-time KPIs. Check out the video to learn more!
Read More »