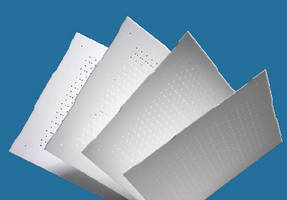 Westford, MA --- Laser Services has announced expanded capabilities in both ceramic materials inventory and its laser-based machining services for those materials. The company is a major value-added storehouse for a range of ceramic substrates (primarily alumina) from leading suppliers, including Coorstek, CeramTec, and Kyocera. Its large-volume buying power translates into cost savings for...
Read More »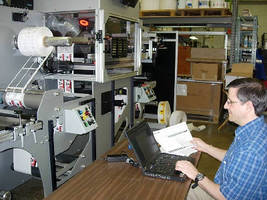 Spartanics Laser Die Cutting Applications Laboratory for Materials Research For Immediate Release (www.spartanics.com) Manufacturing engineers seeking to use rapidly advancing laser die cutting technology for finishing stations in assembly operations can now determine if the materials they use can be handled by modern laser die cutting technology by sending samples for engineering studies and...
Read More »
Zober Industries adds the Amanda FO 3015NT Laser to their facility to add to their CNC Machining & Fabrication Capabilities. This Laser is designed and engineered to reliably and economically cut all types of material in a full range of thicknesses. * High speed processing of thin and thick materials * Maximum utilization with minimum setup between jobs * Water Assisted Cutting Systems uses an...
Read More »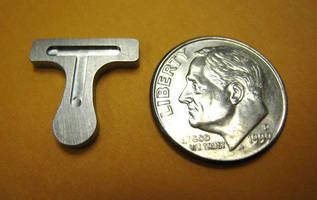 Top notch parts are laser cut, deburred, milled, and more for a custom application assembly that is out of this world. Saint Paul, MINN. - November 9, 2009 - An interesting project was recently completed at Fedtech Inc., a specialized job shop located in St. Paul, Minnesota. These miniscule, 14 gage (0.0781 thick) parts were laser cut from 316 stainless steel sheets. After recently adding a new...
Read More »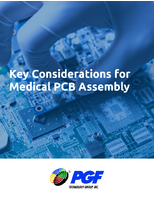 This white paper provides an overview of key considerations for medical PCB assembly.
Read More »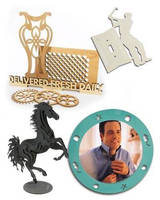 Wilke Enginuity in Hanover Pa now offers a new line of Ornamental products: http://wilkelaser.com/mainornament.htm This product line is for sale as individual units or volume for wholesale. Reduced tooling cost and fast set-up of our CNC laser and other CNC machinery make the perfect combination for manufacturing specialized ornamental and decorative products such as sculpture, home decorations...
Read More »
High-performance polymer ideal for complex applications Novi, MI and Hofheim/Krailling, GERMANY, February 17, 2009 - EOS, the world's foremost manufacturer of laser-sintering systems, and Victrex, the leading global manufacturer of PEEK polymer, have cooperated closely to develop a new PEEK material specifically designed for high-temperature laser-sintering. This is the first PEEK material that...
Read More »
High-performance polymers are among the key materials of the future. As a result of their outstanding material properties, they are well-suited for numerous applications such as aviation, medical devices or mechanical engineering: this group of materials stands out due to an extraordinary combination of properties such as flame retardance, light weight, high tensile strength and biocompatibility....
Read More »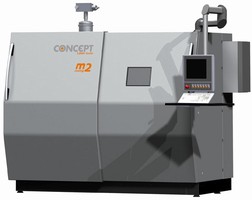 Following the announcement that it has been chosen by Concept Laser GmbH as the exclusive United Kingdom and Republic of Ireland distributor for Concept Laser's Additive Manufacturing systems, ES Technology is pleased to announce the sale of the first M2 machine to Airbus UK, which becomes the first UK based Customer. The aircraft manufacturer will be using the M2 in its material and process...
Read More »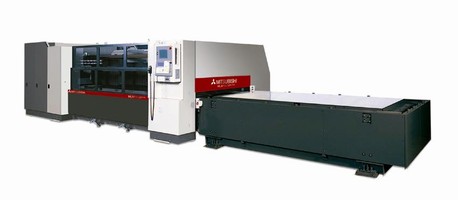 4th High Speed Laser Cutting Machine Accelerates Production, Reduces Turnaround Hanover, PA, August 28, 2008 -- Wilke Enginuity, Inc., a provider of a variety of precision laser cutting and CNC machining services, is proud to announce that they have added a fourth state-of-the-art high speed laser cutting machine to their already robust manufacturing facility. This is the most modern laser...
Read More »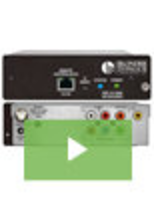 Blonder Tongue Laboratories provides ISO 9001:2015 certified electronic contract manufacturing services at our on-site lab. We specialize in video distribution, fiber optics, and communications but have a variety of services available to bring your products to market. See our video to learn more.
Read More »