SYKESVILLE, Md., Sept. 28, 2006 -- Northrop Grumman Corporation (NYSE:NOC) has received U.S. Navy approval to begin production of a new digitally-controlled arrestment system that will dramatically upgrade the critical process of catching aircraft landing on carriers. The Advanced Recovery Control (ARC) system, designed and developed by Northrop Grumman's Marine Systems business unit, has...
Read More »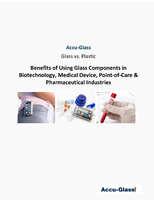 This white paper from Accu-Glass outlines the various properties that make glass such an attractive option for a diverse range of medical-related applications.
Read More »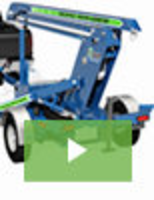 Providing adequate fall protection is always a critical consideration and one that in many cases can be difficult to ensure. The new Mobile Fall Protection Unit is designed to facilitate positive fall protection in applications that would typically be difficult or impossible to provide with standard methods. To learn all about the advantages and convenience, see our video.
Read More »