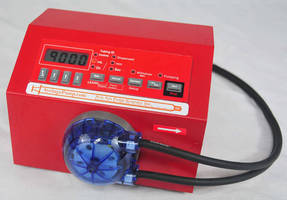 Used in settings ranging from home-based businesses to factory floors, NE-9000 can integrate into existing production lines or be used as stand-alone device. Fully programmable solution, operated manually or with PC through via RS-232 communication port, supports flow rates from 0.041-904.4 ml/min with 3/16 ID tubing. Intended for dispensing, pump will fill numerous bottles, vials, etc. with...
Read More »
Leading flow-based monitoring solution to provide increased visibility, performance and security for conference network ATLANTA and VIENNA - FIRST Conference - Lancope, Inc., a leader in flow-based security, network and application performance monitoring, has announced that it will monitor and protect network traffic for the Forum of Incident Response and Security Teams (FIRST) annual conference,...
Read More »
Model 8990B has 5 nsec rise and fall time when combined with N1923A, 50 MHz to 18 GHz and N1924A, 50 MHz to 40 GHz wideband power sensors. Analyzer features 15 in. XGA color touchscreen that can simultaneously display 4 channel results. Providing sampling rate of 100 MS/sec, product offers 15 predefined pulse parameter measurements, including rise time, pulse droop, pulse width, and time delay,...
Read More »
Johnson Matthey Catalysts successfully analyzed industrial catalysts using METTLER TOLEDO's new G20 Compact Titrator in May 2009. As a result of the beta-test, they purchased three units for its research laboratory after benefitting from the intuitive user interface, ease of use and storage of up to five different user methods. Supporting the environment Johnson Matthey Catalysts GmbH, based in...
Read More »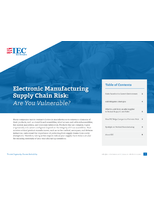 This white paper provides an in-depth overview into electronic manufacturing supply chain risks.
Read More »
With PNA Series, users can test variety of passive and active devices such as filters, duplexers, amplifiers, and frequency converters. Analyzers are available in 2-port internal single-source or 4-port internal dual-source configurations in 5 frequency models of 13.5, 26.5, 43.5, 50, and 67 GHz. Advanced measurement options include noise figure measurements, gain compression, 2-tone IMD/spectrum...
Read More »
Featuring NI PXI Express architecture, NI Digital Video Analyzer provides configuration-based test steps that automate measurements of HDMI features, including 3D video, HDMI 1.4 protocol, and picture quality analysis. Unit combines with NI Picture Quality Analysis software to precisely measure streaming audio and video quality. Engineers can analyze streaming video for defects such as...
Read More »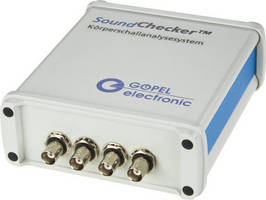 SoundChecker(TM) consists of 24-bit USB DAQ module that allows for sound signal detection from 5 Hz to 22 kHz, and covers dynamic range up to 11 dB at sample rate of 51.2 kS/sec. Product also features structure-borne sound sensors or open air microphone. Controlled via common communication interface, system includes software that offers complex analysis processes for parametrization of specific...
Read More »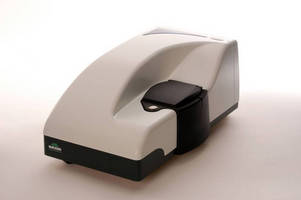 6 June 2011: Malvern, UK: Sweden's YKI, Institute for Surface Chemistry, a subsidiary of the SP Technical Research Institute of Sweden, is combining the benefits of the Mastersizer 2000 and Zetasizer Nano particle characterization systems from Malvern Instruments, in order to aid their customers in developing stable products with improved physical properties. Specializing in industrial research...
Read More »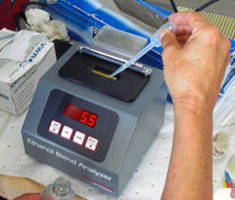 InfraCal Ethanol Blend Analyzer lets terminal managers, distributors, fleet managers, and regulators measure percent ethanol in gasoline to ensure correct blend. Designed for use by non-technical personnel, portable unit can take on-site measurements in under 1 min at fuel terminals and service stations or perform tanker spot checks without waiting for off-site test results. Self-contained unit...
Read More »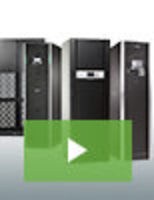 At 3Sixty Mission Critical, we specialize in maintaining the performance and uptime of our customer's mission-critical applications. Our services are comprehensive and designed to take on the entire burden of maintenance. Our "UPS as a service" is just another example of how we develop out of the box solutions to help our customers operate more efficiently; see our video to earn more.
Read More »