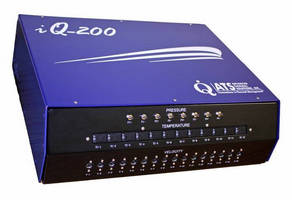 Used to profile heat sinks, components, and PCBs, iQ-200(TM) simultaneously measures temperatures for solid materials and surrounding air in addition to tracking air velocity and air pressure at multiple points. Laboratory instrument accommodates inputs from up to 12 J-type thermocouples, 16 air temperature/velocity sensors, and 4 DP sensors. USB interface allows PC-based data management,...
Read More »
Malvern, UK: While viruses are so often seen as the enemy, modern scientific techniques may soon be able to harness the strengths of a virus for drug delivery systems that are designed to treat diseases, rather than cause them. Using a Zetasizer Nano particle characterization system from Malvern Instruments, researchers at Indiana University's (IU) Molecular and Cellular Biochemistry Department...
Read More »
Instrument Covers Frequencies up to 50 GHz, and 325 GHz and Beyond with External Mixing SANTA CLARA, Calif., April 5, 2011 - Agilent Technologies Inc. (NYSE: A) today announced that its PXA signal analyzer is now the industry's highest performance millimeter-wave signal analyzer, covering frequencies up to 50 GHz. With external mixing, it can cover 325 GHz and beyond. The result is easier, more...
Read More »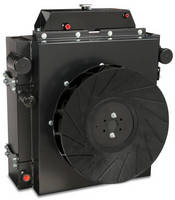 System includes AKG's Deep-Core Heat Exchangers and Horton's WindMaster® Revolution Fan MEBANE, N.C. - AKG has teamed up with Horton to introduce a combined-technology, advanced cooling system. This improved cooling solution incorporates Horton's WindMaster® Revolution High-Efficiency, Hybrid-Flow Fan with AKG's Aluminum Bar-Plate Deep-Core Heat Exchanger Technology. The...
Read More »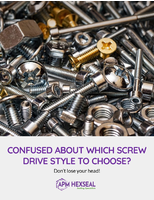 This white paper outlines the different types of screw head and drive designs.
Read More »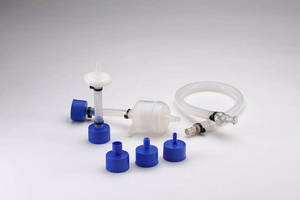 Accessories make Thermo Scientific Nunc EasyFill Cell Factory more efficient and easier to use ROCHESTER, N.Y. - Thermo Fisher Scientific Inc., the world leader in serving science, today introduced new accessories for its Thermo Scientific Nunc EasyFill Cell Factory. The new accessories include a filling tubing set that connects a Nunc(TM) EasyFill(TM) Cell Factory directly to a media bag or...
Read More »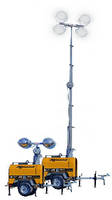 OSBORNE, KANSAS - The light weight, impact resistance and aesthetic qualities of pDCPD made it the perfect choice for a new molded plastic enclosure - a recent collaboration between Osborne Industries, Inc. and Allmand Bros., Inc. The enclosure, manufactured by Osborne, a leader in pDCPD molding using Telene® DCPD resins, protects the Night-Lite PRO II, the newest edition of Holdrege,...
Read More »
Designed for laboratory use, Q-Master2(TM) Video quality analyzer system enables users to test, measure, and analyze quality of video generated and received by new-media products, services, or signals. Windows®-based GUI provides graphics and video playback for optimal quality assessment. System utilizes ITU-T J.341 standard perceptual analysis recommendation to generate Mean Opinion Score,...
Read More »
Updated Ekahau Site Survey and New Ekahau DBx Pro Spectrum Analyzer Aid in the Design and Optimization of Wi-Fi networks with Increased Capacity Demands RESTON, Virginia, March 29, 2011 - Ekahau Inc., the worldwide leader in high performance Wi-Fi-based Real Time Location Systems ( http://www.ekahau.com/products/real-time-location-system/overview.html ) (RTLS) and Wi-Fi tools, today released two...
Read More »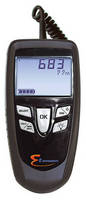 The BRAND NEW, Economical - AQ100 is a hand-held, highly sensitive, and extremely accurate Indoor Air Quality monitor perfect for various IAQ applications. The AQ100 includes the following: CO2 / Temperature Probe Included CO2 Sensor (0 - 5000 ppm) Ambient Temperature (-4 to 176°F) CO2 Resolution = 1 ppm IP54 Dust Protection Big ICE BLUE LCD Display 2 Line Display Min/Max/Hold/Unit...
Read More »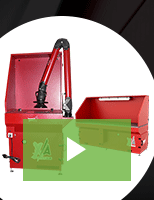 Dust, fume, and mist collectors from Micro Air promote a safer, more productive work environment. Our wide array of products are available to the industrial manufacturing sector for processes such as welding, cutting, grinding, blasting, and more. Check out our video to learn more.
Read More »