Santa Clara, CA (July 21, 2008) - By improving all the technologies involved in the manufacture of LEDs, OSRAM development engineers have achieved new records for the brightness and efficiency of white LEDs in the laboratory. Under standard conditions with an operating current of 350 mA, brightness peaked at a value of 155 lm, and efficiency at 136 lm/W. In generating these results, researchers...
Read More »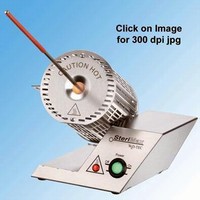 Suited for sterilization of inoculation loops, needles, and instruments, SteriMax electrical sterilization system features 100% stainless steel design to withstand most extreme laboratory conditions. Made of wear-resistant quartz glass, sterilizing tube, into which items are inserted, reaches its optimal temperature of 1,650-
Read More »
Ensuring that each sample is kept at precise, controlled, and constant temperature all day, CoolSystem(TM) helps organize sample tubes during heating or cooling procedures in labs and clinics. Portable cooling system works with any temperature media including ice, dry ice, and liquid nitrogen. ThermalTray gives temperature-constant platform for variety of tube and plate modules that never sink...
Read More »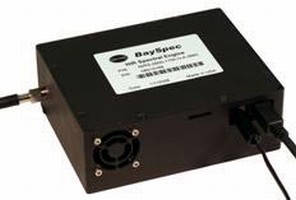 Measuring 110 x 88 x 39 mm-², SuperGamut(TM) f/2 NIR spectrometer allows integration into portable/handheld test equipment. It has solid-state design based on in-house Volume Phase Gratings(TM) in conjunction with linear photodiode arrays. Unit is suited for wide range of applications including process automation technology, petrochemical facilities, pharmaceuticals, food processing,...
Read More »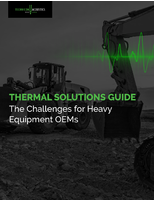 In this guide, we consider some of the most common applications that require thermal solutions, such as vehicle exhausts, fuel tank shielding, and engine compartments, firewalls, & underbodies. As well as the options available to mitigate risk around combustion engines.
Read More »
With 96-well and 384-well plate compatibility and ability to select single wells at any location in plate, LabChip-® GX is suited for genomics applications, while LabChip GXII supports genomics and protein research. Both combine reproducible assay technology with advanced data analysis software, which allows visualization of results via electropherogram or virtual gel view. Leveraging...
Read More »
PHILADELPHIA, Penn. (June 02, 2008) - Thermo Fisher Scientific Inc., the world leader in serving science, announced today that it has been presented with two 2008 Frost & Sullivan Best Practices awards for Market Leadership and Competitive Strategy Leadership in Informatics. Frost & Sullivan has recognized the company for its significant accomplishments in the development of a portfolio of...
Read More »
Offering alternative to anaerobic chambers and gas bags, Anoxomat Mark II creates repeatable environmental conditions, with gas mixture remaining consistent with 0.5% of desired values. Each cycle involves evacuation phase, followed by replacement using oxygen-free gas mixture. Built-in quality assurance system checks for leaks before incubation, checks whether catalyst is capable of achieving...
Read More »
Spinbar Magnetic Sink Strainer has 4 magnets in each corner that keep Spinbar Magnetic Stirring Bars from going down drain and long slits in sides and skirt that allow fluids to drain rapidly. Available in blue or green, chemical resistant unit has flat edge on one side that allows it to be placed close to sink wall. Four legs anchor strainer in sink drain and prevent it from being dislodged by...
Read More »
Designed as single benchtop solution for genetic research, Geniom RT Analyzer-® provides sample loading, staining, and detection. Analyzer features freely programmable temperature control that optimizes hybridization and enables use of enzymatic reactions directly on microfluidic array for signal enhancement and primer extension assays. It handles broad spectrum of DNA and RNA samples as well as...
Read More »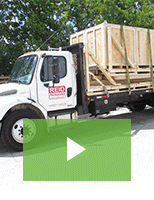 Reid provides mil-spec crates and corrugated boxes in custom dimensions from single to triple wall and will even package them on-site. Check out the video to learn more.
Read More »