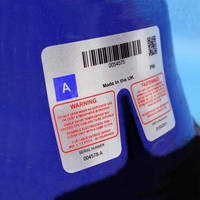 Available with preprinted corporate logos/designs, CILS-8200HD labels can be used on ejector seat components and are suited for motors, pumps, and other IP66 compliant products. They can be printed with variable data 'on-demand' from any PC and thermal transfer/laser printer. Units are manufactured to any size or shape to fit irregular shaped products. They are offered in range of durable...
Read More »
Mobile Barcodes will Give Readers Easier Access to RCR's Line of Products Simply by Scanning with a Camera Phone NEW YORK --Scanbuy, Inc. (www.scanbuy.com), the global leader in mobile barcode solutions, today announced that it has partnered with RCR Wireless News (www.rcrwireless.com), the premier news source for the wireless communications industry, to provide ScanLife mobile barcodes for their...
Read More »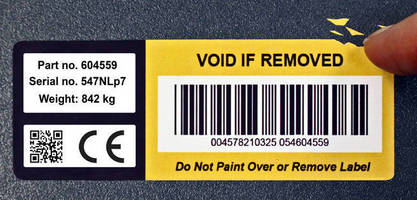 While used for permanent identification of heavy-duty industrial equipment, components, and machinery, CILS-8800C labels break like eggshells upon attempted removal so that they cannot be removed intact and reapplied to different unit. These durable security labels, suited for surviving harsh industrial environments, adhere to difficult textured, and curved surfaces as well as those that are cast...
Read More »
o LGInternational to manage sales, marketing and distribution of Tactivex to healthcare providers who seek new solutions to help protect patients from bacteria Portland, OR, and Denver, CO - LGInternational (LGI), manufacturer of advanced labeling solutions, and Sharklet Technologies, Inc., developer of the Sharklet(TM) technology that inhibits bacterial survival and transfer through a surface...
Read More »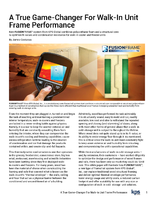 This white paper outlines the eight reasons why the FUSIONFRAME system is the superior thermal envelope system. Download now to find out more.
Read More »
(UPM RFID, Tampere) - Laboratorios Gador has completed an RFID system pilot, evaluating this supply chain technology's ability to track and trace pharmaceutical drugs at the item, pack and pallet level. The company, one of Argentina's largest pharmaceutical suppliers, supplies medications to nearly 2.5 million patients each month through its distribution network. The successful test, which was...
Read More »
Intended for temporary and in-transit product ID, CILS-8100R removable labels feature slits and perforations in backing sheet that enable tear-and-apply method. This facilitates process of removing labels from roll and repositioning them from product to record log for instant record of product's location, serial number, etc. Fully printable from standard PC and existing Thermal Transfer printer,...
Read More »
(UPM RFID, Tampere) - Exhibiting at the retail industry's "BIG Show" requires that companies deliver game-changing results. UPM RFID together with leading RFID solution providers Seeonic, Pittsfield ID Technologies, Retailers Advantage and Freedom Shopping are doing just that at the National Retail Federation's (NRF) 100th Annual Convention and Expo, held January 9-12, 2011, at the Jacob K....
Read More »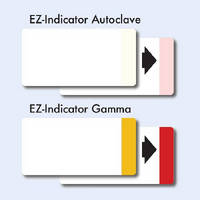 Available in 2 x 1 or 4 x 2 in. sizes with permanent or removable adhesive, EZ-Indicator CPI Labels combine sterile process indication strip with thermal transfer printable label. Autoclave models feature .25 in. autoclave indicating strip along edge that changes from cream to light pink when exposed to temperatures in excess of 280°F, typical of steam autoclaves. Gamma labels feature .25...
Read More »

Offered in various sizes in red, blue, black, and green with optional custom branding and logos, security labels protect consumers and retailers of gasoline by indicating if gas dispenser access panel has been opened. Once applied, label will show OPENED and VOID text after any attempt to remove access panel. Each label includes unique serial number and non-residue adhesive. Optional center...
Read More »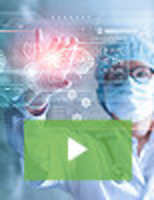 Embedded computing solutions from Dedicated Computing are designed to meet unique and specific requirements. As the preferred supplier to leading healthcare OEMs, the Dedicated Computing team of expert engineers gets your product out to the market faster while helping your company avoid costly validation and verification steps. Check out our video to learn more.
Read More »