Suited for various NFC and ticketing applications, RaceTrack NFC RFID product is ISO 14443A-compliant and comes with NXP's Mifare UL C IC. It also has 1.77 x 2.99 in. antenna and is compatible in applications using tags with earlier generation versions of NXP's Mifare ICs. In addition to 1,536-bit EEPROM (electronically erasable programmable read-only memory), product offers security features...
Read More »
Designed to prevent burn injury to personnel from accidental contact with dangerously hot surfaces, Hot Hand Indicator can be used over range of -30 to +90°C in environments where ultraviolet exposure is not excessive. Bright yellow, adhesive label appears blank when cold, and when surface to which label is adhered exceeds 50 or 70°C, word 'Hot' and warning graphic appears....
Read More »
THINBIT®, manufactured by Kaiser Tool Company, announces an expansion to its GROOVE 'N TURN® line of insertable tooling. The new inserts have a 90° included angle for producing chamfers and are available in three grades of material: D2 for steels, D5 for non-ferrous and HSS. TiN, TiCN, TiAlN are available. These tools, along with the entire THINBIT® line of cutting tools,...
Read More »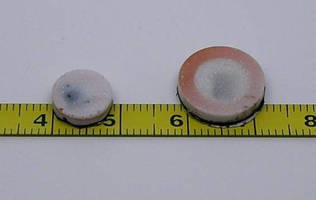 With operational frequency at 125 kHz or 13.56 MHz, RFID On-Metal tag has read-write range up to 10-100 mm on metal basing on different RFID readers. Product supports ISO-15693 or 14443 protocol and is compatible with EM4100, Hitag-1/2, Hitag-S, Mifare-Family, Ti 256 chips. Waterproof, anti-acid and crashworthy unit suits asset tracking applications such as railway, metal container and metal...
Read More »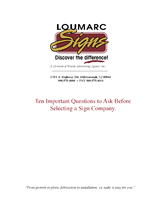 This white paper outlines 10 questions that should be asked when selecting a sign company, eliminating some of the guesswork from making the best choice for your branding and signage needs.
Read More »
With outgoing data baud rate of 57,600 bps, GAO 214013 with RS232 is designed for PC access control applications when used in conjunction with Wavetrend PCAC software and for PSION handheld readers. Measuring 32 x 33 x 14 mm, it has current consumption of less than 8 mA and operating temperature of -40 to 75°C. Received signal strength indicator is appended to tag information, which is...
Read More »
No matter how new your Avionics Mounts are, their days are numbered! Nashville, Indiana - 2/8/09 Avionics Mounts Inc. is pleased to introduce the next generation of MS28042 and ARINC 408A avionics clamps. Avionics Mounts' new unibody design, (U.S. and International Patents Pending) eliminates the continuity problems across the band and lug, and provides a stronger, lighter aerospace instrument...
Read More »
HARTSVILLE, S.C. - Nov. 11, 2008 - A robust, peelable Ultrapeel(TM) retort membrane end from Sonoco, one of the largest diversified global packaging companies, that was specifically designed for heat-and-eat foods, is giving today's economy-minded, on-the-go consumer an easy and inexpensive way to enjoy a hot and healthy snack on the run. The first retortable membrane end closure manufactured in...
Read More »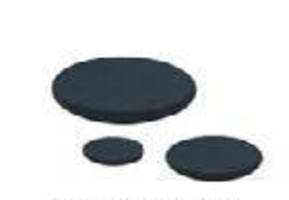 Made of sealed PPS and epoxy materials, GAO 116413 RFID Passive Gen 2 Tag provides contactless tracking of garments in textile rental and laundry industries, and meets all endurance requirements in terms of heat, pressure, and chemical resistance. Non-line-of-sight data transmission allows tags to be identified without need for visual contact. Operating from 860-960 MHz, tag features read/write...
Read More »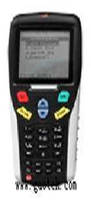 Useful in asset locating and tracking as well as warehouse inventory management, 2.45 GHz active beaconing RFID tag (GAO 127005) is constructed of ABS material and provides long-range tracking up to 98 ft. Once it receives specific signal from nearby RFID reader, built-in LED flashes to help visually locate asset to which beaconing tag is attached. Automatic push-in and pop-up button on bottom of...
Read More »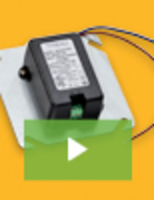 Triad Magnetics is an established leader in power supply innovation, offering product lines that span a wide range of diverse industries and applications. Adding to their long list of successful product launches, Triad announces the release of the new cutting-edge JSU Series of power supplies. To learn about all of its advantages and advanced features, see our video.
Read More »