Wilson Tool adds four high output special tools to the Wilson Wheel family WHITE BEAR LAKE, MINN. (December 4, 2007) - Sheet metal fabricators looking to quickly create unique forms and shapes have four new ways to get rolling on their punch presses. With the addition of the Rolling Logo, Rolling Knurl, Rolling EKO and Rolling Flare tools to the Wilson Wheel family, Wilson Tool puts elusive...
Read More »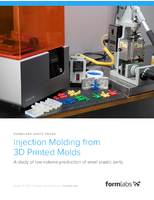 Check out this white paper to see how 3D printing may be a beneficial alternative to traditional mold making processes.
Read More »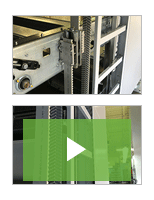 Megadyne's QST polyurethane timing belts take up less space and guarantee a lower noise level than chain and other traditional material handling belts. Check out our video to learn more.
Read More »