Wilson Tool adds four high output special tools to the Wilson Wheel family WHITE BEAR LAKE, MINN. (December 4, 2007) - Sheet metal fabricators looking to quickly create unique forms and shapes have four new ways to get rolling on their punch presses. With the addition of the Rolling Logo, Rolling Knurl, Rolling EKO and Rolling Flare tools to the Wilson Wheel family, Wilson Tool puts elusive...
Read More »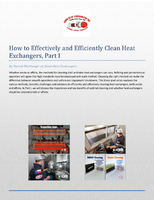 For refineries and petrochemical plants, cleaning heat exchangers is a dirty job but somebody has to do it. While there are many approaches on how to clean shell and tube heat exchangers, it is indisputable that the right method is absolutely critical for ensuring that equipment is fully operational. Otherwise, you could end up with a potential equipment shutdown, which will cost you time and money. In this three-part series, you will learn about the various benefits, methods, and obstacles involved in heat exchanger cleaning. Part one introduces the fundamentals of cleaning, as well as explores the pros and cons of on-site versus off-site services. Download the first of this three series to assist you in finding the best solution for your dirty job here.
Read More »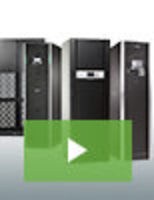 At 3Sixty Mission Critical, we specialize in maintaining the performance and uptime of our customer's mission-critical applications. Our services are comprehensive and designed to take on the entire burden of maintenance. Our "UPS as a service" is just another example of how we develop out of the box solutions to help our customers operate more efficiently; see our video to earn more.
Read More »