Wilson Tool adds four high output special tools to the Wilson Wheel family WHITE BEAR LAKE, MINN. (December 4, 2007) - Sheet metal fabricators looking to quickly create unique forms and shapes have four new ways to get rolling on their punch presses. With the addition of the Rolling Logo, Rolling Knurl, Rolling EKO and Rolling Flare tools to the Wilson Wheel family, Wilson Tool puts elusive...
Read More »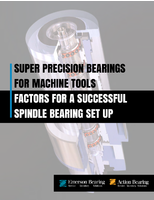 This white paper provides an in-depth overview into choosing the right bearing for machine tools.
Read More »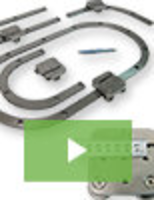 For the ultimate in precision open and closed loop guided motion systems, TPA Motion is the leader in curved rail, liner guides. We specialize in engineering excellence, with products that exhibit an elevated level of precision, delivering robust performance, even under the most challenging conditions. See our video to learn more.
Read More »