Wilson Tool adds four high output special tools to the Wilson Wheel family WHITE BEAR LAKE, MINN. (December 4, 2007) - Sheet metal fabricators looking to quickly create unique forms and shapes have four new ways to get rolling on their punch presses. With the addition of the Rolling Logo, Rolling Knurl, Rolling EKO and Rolling Flare tools to the Wilson Wheel family, Wilson Tool puts elusive...
Read More »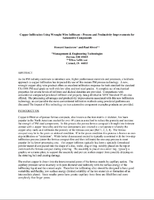 For the past 60 years, the use of copper infiltration on ferrous metals in powder metallurgy has been a popular method for manufacturing high performance components. Recently, a new twist on an old idea has been developed in the form of a new wrought copper alloy wire. With excellent infiltration response as well as the ability to improve numerous physical and mechanical properties of ferrous materials, this new technology presents many advantages for PM processing and production. In this comprehensive white paper, you will explore all you need to know about this material, including an in-depth look at its chemical and physical properties. Using automotive components as examples, the white paper examines the benefits of this new form of copper infiltration compared to more traditional infiltration methods. Download now, and discover if this new technology is the solution for your high performance component application.
Read More »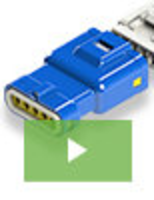 EDAC's new line of IP67 waterproof plug and socket connectors represent the cutting edge of waterproof connection technology. Part of the 560 and 572 series of connectors, they utilize innovative design concepts to deliver a level of performance and value that is unmatched in the industry. See our video to learn more.
Read More »