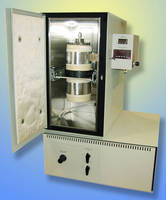 Designed to perform extractions in supercritical fluid media, SFT-150 Supercritical Fluid Extractor can be applied to variety of natural substances in order to obtain pure fragrance extracts for perfumes and shampoos. High-resolution variable restrictor valve provides control over flow rates, and air-driven pump produces pressures required for supercritical fluid work. Flow rates up to 250 g/min...
Read More »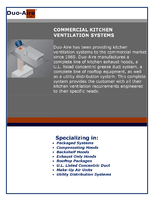 If you can't stand the heat, don't get out of the kitchen! Download this white paper and see how you can improve your commercial kitchen ventilation system.
Read More »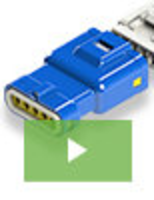 EDAC's new line of IP67 waterproof plug and socket connectors represent the cutting edge of waterproof connection technology. Part of the 560 and 572 series of connectors, they utilize innovative design concepts to deliver a level of performance and value that is unmatched in the industry. See our video to learn more.
Read More »