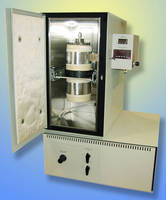 Designed to perform extractions in supercritical fluid media, SFT-150 Supercritical Fluid Extractor can be applied to variety of natural substances in order to obtain pure fragrance extracts for perfumes and shampoos. High-resolution variable restrictor valve provides control over flow rates, and air-driven pump produces pressures required for supercritical fluid work. Flow rates up to 250 g/min...
Read More »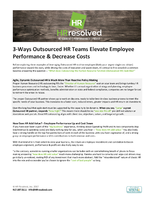 Is outsourcing your HR department the right call for your company? This white paper explores various factors for you to consider.
Read More »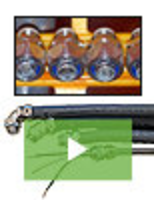 Anamet Electrical's 316 Stainless steel SEALTITE® fittings and UL-listed cord grips protect sensitive wiring components from fluids, corrosive contaminations, bumps, and abrasions with a steel core and liquid tight conduit jacket. Check out this video to learn more.
Read More »