Radio Frequency Identification Solutions for the Jewelry Industry IC-TAG Solutions, Inc. A national manufacturer of RFID tags Launches Jewelry Tags with NFC to help jewelry store owners find a better way to track their inventory and collect data about it. RFID technology offers unique possibilities to the challenges facing the jewelry industry. Being capable of handling simultaneous multi-scan...
Read More »
Prefabricated construction is a type of construction method that involves manufacturing building components off-site or in a controlled environment
Read More »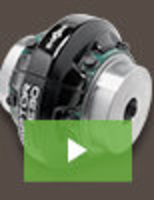 The Dodge Raptor coupling epitomizes the innovation and value that has made Baldor a world leader in industrial electric motors. For almost 100 years Baldor has been the go-to source for industries across the globe. The Raptor coupling is just one example of our dedication to engineered excellence and commitment to providing value and performance. See our video to learn more.
Read More »