NASCAR Team Waterjet Cuts 250 Parts for Each Racecar CORNELIUS, N.C., Jan. 13 -- Michael Waltrip Racing (MWR) has installed a 90,000 psi Jet Edge X-Stream xP90-100 waterjet intensifier pump at its fabrication shop in Cornelius, N.C. The pump will power MWR's Jet Edge waterjet cutting system, which it uses to make parts for its three NASCAR Sprint Cup Series teams and its NASCAR Nationwide Series...
Read More »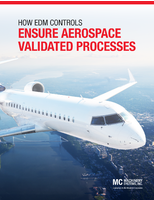 Download this white paper to learn more about how wire EDM systems are used to validate aerospace manufacturing processes.
Read More »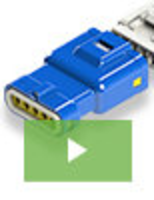 EDAC's new line of IP67 waterproof plug and socket connectors represent the cutting edge of waterproof connection technology. Part of the 560 and 572 series of connectors, they utilize innovative design concepts to deliver a level of performance and value that is unmatched in the industry. See our video to learn more.
Read More »