NEW YORK, NY & UNION, NJ - Somme Institute has chosen the Cosmetic Packaging Group, a division of O.BERK Company, to provide the bottles, jars, and closures in its 5-step travel kit, mobile, available in an attractive, transparent, reusable acrylic case. Packages include the Nourishing Cleanser in a 2-oz HDPE cylinder bottle with disc cap, Transport (treatment pads) in a 1-oz polypropylene low...
Read More »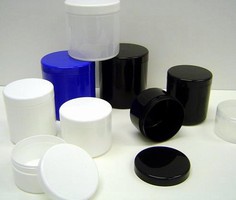 Available in 7 sizes and 2 diameters (71 and 87 mm), Expanded Jar series is produced via injection molding produces that results in tight-fitting closures, consistent wall thickness, optimal sheen, and sharp lines. PP jar walls are expanded outward so cap fits flush against jar. Along with customization options, jars are available with closures lined using any available lining material. Potential...
Read More »
Available in 12.5 oz size with 63/2030 finish and 18 oz size with 70-2030 finish, Square Jars are suited for filling hot food product including sauces, marinades, preserves, and coffee crystals. Users can choose from variety of closures, frosting, and labeling, as well as other decorating options.
Read More »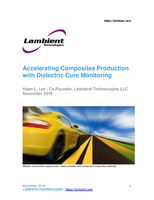 This white paper provides an in-depth explanation of how dielectric monitoring works, and why it's the best choice for any company working with advanced composite materials.
Read More »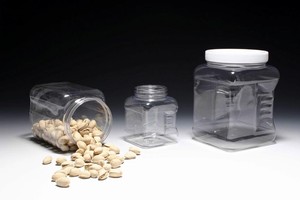 Square Grip PET Containers are offered in 48 oz size with 89/400 neck finish as well as 64 and 128 oz sizes with 110-400 neck finishes. Capable of holding and pouring products such as nuts, jellybeans, pretzels, dog biscuits, bath salts, small soaps, and screws, jars also have large area for labeling and screen-printing and are targeted for private label products and warehouse club stores.
Read More »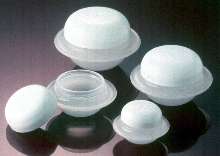 Natural colored polypropylene jars have shape suited for cosmetic and skincare products, while material is suited for packaging creams and glitter gels. White polypropylene disc fits in mouth of 10 and 15 ml size jars to prevent seepage of product into contrasting cap. Jars are also offered in 3 and 7 ml sizes. Clear Acrylic jars with ABS white cap are available in 2, 4, and 12 ml sizes for use...
Read More »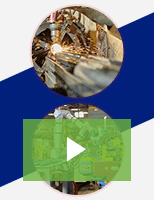 J&D Tube Benders' laser cutting and machining services provide accurate and complex features on tubes of all shapes and sizes. Check out the video to learn more!
Read More »