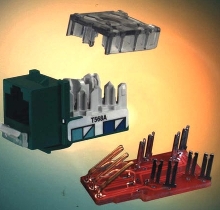 Xcelerator(TM) GX2 Jack features QuickLace(TM) termination process and universal wiring format. It includes white IDC tower for visual contrast and smoke-gray stuffer cap that provides positive snap-latch feel and strain relief when jack is installed.
Read More »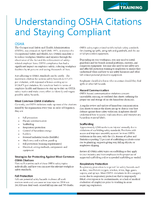 This white paper will individually examine the most common OSHA topics, give solutions on how to meet OSHA workplace standards, and provide a checklist to check your own company's compliance.
Read More »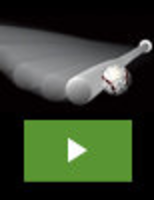 Our goal is to help every athlete derive maximum enjoyment from their sport and become a better player. We offer a line of innovative training tools that combine cutting-edge technology and out of the box thinking to deliver an unbeatable competitive advantage. The Vector® Sports Training Ball is just another example of our commitment to innovation. To learn how the Vector® is helping ballplayers everywhere, see our video.
Read More »