Used to promote efficiency, Accellos One Visualize provides 3D, virtual tour of warehouse layout. Users can navigate through aisles or get bird's-eye view of their facility by moving cursor, and double-clicking on rack location retrieves information on inventory stored there. Built on Microsoft DirectX technology, which blends gaming engine with .NET user experience, software lets users visualize...
Read More »
RIMS Warehouse Management System - Industrial Products and Supplies allows users to track lot information and country of origin for all components anywhere in supply chain. It offers carton identification based picking to optimize product tracking as well as repacking and prepacking to comply with cusotmer-specific package and labeling requirements. Program interfaces to various material handling...
Read More »
PITTSBURGH, PA., April 23, 2009 - SmartOps Corporation, the market leader in Enterprise Inventory Optimization, today announced that its Multistage Inventory Planning and Optimization (MIPO(TM)) solution has completed the NetWeaver Certification and Certified Application Integration for Business Suite 7 and SCM 7.0. MIPO is the SAP-endorsed business solution for inventory optimization. As an...
Read More »
Tuesday, March 31, 2009 Mason, OH- Increasing efficiency and reducing overhead are especially critical during these tough economic times. The innovators at Apex Industrial Technologies are accomplishing both for companies worldwide. And all your company has to do is Connect n' Go(TM). A company's tool crib is traditionally a model of inefficiency. Time is wasted as workers make their way to the...
Read More »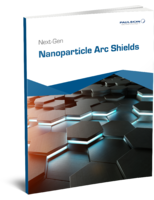 This white paper provides an overview into integrating nanoparticles into Paulson face shields.
Read More »
TegoXM RFID Launch Kit enables asset management over its entire life, including configuration, maintenance, and sensor integration. Along with 30 passive TegoTags(TM) that feature up to 32k of secure data each and do not require battery, kit integrates TegoView(TM) software and Intermec Technologies' IP30 EPC Gen 2 hand-held RFID reader. Software lets users initialize tags as well as read and...
Read More »
Harnessing RFID- and browser-based technologies, eP360 Software provides collection, assembly, integration, and delivery of asset-movement information. Turnkey solution features web-based portal that allows information to be accessed from anywhere. Designed for applications from production floor tracking of tooling to inventory fulfillment strategies of finished products, eP360 shepherds capital...
Read More »
Enhancing key processes like picking, receiving, physical count, and bin management from tethered PC to handheld computer, Accellos One Warehouse Collect for GP v3.3 extends inventory management capabilities of Microsoft Dynamics GP. It features serial expiration and supply chain intelligence, and allows warehouse worker to seamlessly interact with Dynamics GP data.
Read More »
Warehouse Management v2009.1 features outbound repacking tool for e-retailers that send 1 or 2 products to large number of customers. Specialized module reduces packing time and enables integration with multiple carrier systems to provide labelling and carrier selection, reducing delivery costs. Solution also includes support for hanging garments, allowing clothing to be hung and tracked on and...
Read More »
FastPic5 Order Processing software features bidirectional interface with SAP ERP system, optimizing inventory control and order processing efficiency. It offers direct data import and export capability, with synchronization between both programs, and manages all manual/automated storage and retrieval systems including shelving, rack, drawers, pick-to-light, horizontal and vertical carousels, and...
Read More »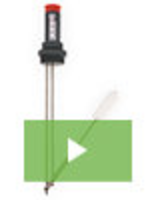 Krueger Sentry Gauge, a leader in chemical sight gauges, now offers the ultimate in aggressive liquid storage monitoring devices. From sulfuric and hydrochloric acid to bleach, and acetone, our products are designed with robust features that deliver a long and trouble-free service life. See our video to learn all about this new and innovative line of sight gauges.
Read More »