MCLEAN, Va. - MicroStrategy-® Incorporated (NASDAQ:MSTR), a leading worldwide provider of business intelligence (BI) software, today announced that MicroStrategy offers interactive reporting and analysis directly on the Apple-® iPad(TM). With MicroStrategy, iPad users can seamlessly access MicroStrategy-based reports, business charts, and information dashboards at their convenience....
Read More »
BOSTON, -- PAREXEL International Corporation (NASDAQ:PRXL), a leading global biopharmaceutical services provider, today announced that it has introduced a new web-based technology platform for late phase clinical research to meet the expanding regulatory and commercialization needs of the biopharmaceutical industry. The platform brings greater cost effectiveness to conducting large-scale studies...
Read More »
Blancco Management Console is online tool that securely manages removal of sensitive data and IT asset disposal within WAN/LAN while providing detailed reports for compliance and chain-of-custody purposes. Comprehensive reports can be exported and emailed in many different formats, depending on user rights defined by administrator, and can be created for IT assets such as monitors, printers,...
Read More »
Unifi-Med Web-Based EMR v5.2 includes e-prescribe, at-a-glance diagnoses, medications, chart notes, lab results, efaxes, decision support tools, and task management for clinical use. Various office management functions are included as well, such as scheduling, wait time analysis, and bill/records management. Allowing for online appointment requests, patient portal also lets users fill out...
Read More »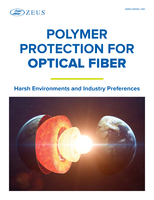 To learn more about the challenges your optical fibers face, and which polymers are best to protect them, download this white paper.
Read More »
Hosted on secured Amazon cloud servers, Lagan OnDemand(TM) enables governments at all tiers to implement enterprise-wide case management system. Municipalities can track citizen service requests from creation to completion. Program streamlines call intake, empowers government employees to resolve citizen queries, and engages departments responsible for addressing problems to close loop with...
Read More »
Comodo Cloud Scanner identifies malware, viruses, suspicious processes, and other problems commonly present on PCs. It uses locally installed white-list of trusted executables as well as real-time file look-up service to identify malware and suspicious files. Scanning of registry, unnecessary files, and personal data on Internet browsers is included. Running from cloud servers, product consumes...
Read More »
Cumulus Sites enables users to manage files and make them available to website visitors in real-time via embedded URLs, based on permissions defined in guest or higher-level access modes. Collection link feature allows sharing of files, which can be emailed or added to PDFs or social media pages. Layout options are included and basic configurations are defined with XML, while advance...
Read More »
ClearSea supports major videoconferencing standards and connects local/remote desktop users across firewalls and to SIP or H.323 legacy conferencing room systems. Centralized directory, user group management, integration with Active Directory/LDAP, and remote configuration simplify deployment and management. System embeds video IVR to call users by extensions and autoscan feature for finding...
Read More »
WebFilings software includes word processing and spreadsheet functionality and allows multiple authors to collaborate on same document at same time. Web-based program integrates XBRL tagging into document development process so companies can draft documents and add XBRL tags simultaneously. It also converts documents into EDGAR HTML format, as required by SEC, with click of mouse. Document access...
Read More »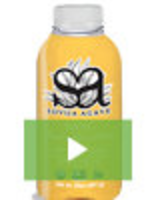 Come Alive Organics distributes all-natural, proprietary flavored agave for the food and beverage industry while helping children across the globe. Learn more about our agave products and our one sweet cause in this video and two-page PDF.
Read More »