The Asian power industry is currently experiencing a significant increase in power plant construction. India, for example, has planned to add more than 100,000 megawatts of capacity in the next five years. The single largest industrial use of water in India is for power plants, as these plants consume around 90% of the water used by all industries combined. A reliable water supply, therefore, is...
Read More »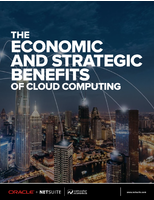 Cloud computing and software-as-a-service (SaaS) vs. on-premise systems and proprietary software, which one should you choose? Check out this report, and find out which solution is best for your IT needs.
Read More »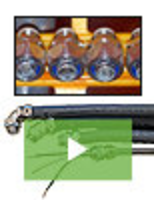 Anamet Electrical's 316 Stainless steel SEALTITE® fittings and UL-listed cord grips protect sensitive wiring components from fluids, corrosive contaminations, bumps, and abrasions with a steel core and liquid tight conduit jacket. Check out this video to learn more.
Read More »