The Asian power industry is currently experiencing a significant increase in power plant construction. India, for example, has planned to add more than 100,000 megawatts of capacity in the next five years. The single largest industrial use of water in India is for power plants, as these plants consume around 90% of the water used by all industries combined. A reliable water supply, therefore, is...
Read More »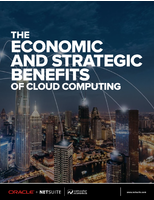 Cloud computing and software-as-a-service (SaaS) are two of the hottest IT trends that have emerged in the last couple of decades. By creating the ability to store and access data and programs through the internet while cutting out the middleman (aka, hard drives and other physical devices), cloud computing offers many attractive features to companies in almost all industries, including fiscal savings, speed, scalability, ease of upgrades, and agility. Although the upfront savings of SaaS are undeniable, there are still many that favor on-premise systems and proprietary software. You may be wondering if transitioning to a cloud-based model is the right choice for your company, but with so many different viewpoints it can be hard to make sense of all the pros and cons. Using concrete data organized into helpful graphs, this white paper offers insightful interpretations of the numbers to show the ways in which SaaS can offer both financial savings and strategic advantages.
Read More »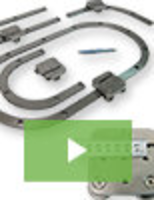 For the ultimate in precision open and closed loop guided motion systems, TPA is the leader in curved rail, liner guides. We specialize in engineering excellence, with products that exhibit an elevated level of precision, delivering robust performance, even under the most challenging conditions. See our video to learn more.
Read More »