The Asian power industry is currently experiencing a significant increase in power plant construction. India, for example, has planned to add more than 100,000 megawatts of capacity in the next five years. The single largest industrial use of water in India is for power plants, as these plants consume around 90% of the water used by all industries combined. A reliable water supply, therefore, is...
Read More »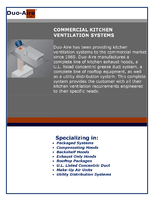 If you can't stand the heat, don't get out of the kitchen! Download this white paper and see how you can improve your commercial kitchen ventilation system.
Read More »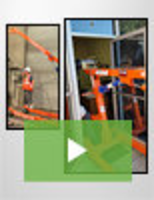 EZRig Cranes offers lifting solutions that are engineered for robust performance, providing the ultimate in portability. Designed for real-world lifting needs, our products are small and light with options and features that make them ideal for a broad range of applications. See our video to learn how an EZRig Crane can simplify your lifting requirements.
Read More »