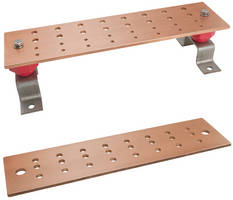 Suitable for applications such as grounding, ILSCO Copper Bus Bar comes along with bus bar kit include insulators and brackets. Presented in industry standard configurations, unit offers multiple connection points and are capable of accommodating NEMA and conventional lug mounting.
Read More »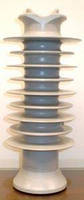 Constructed from proprietary HDPE blend, HPI-LP-14 Line Post Insulators weigh
Read More »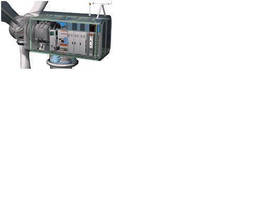 A growing line of innovative components for the wind turbine segment of the alternative energy industry is available from Tyco Electronics. Connectors, insulators, sensors, relays, filters, power resistors, identification products and many more products are offered for wind turbines and associated subsystems. Product Features o Broad range of components o Alternative energy expertise o Global...
Read More »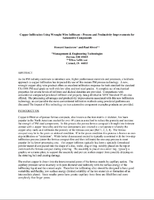 For the past 60 years, the use of copper infiltration on ferrous metals in powder metallurgy has been a popular method for manufacturing high performance components. Recently, a new twist on an old idea has been developed in the form of a new wrought copper alloy wire. With excellent infiltration response as well as the ability to improve numerous physical and mechanical properties of ferrous materials, this new technology presents many advantages for PM processing and production. In this comprehensive white paper, you will explore all you need to know about this material, including an in-depth look at its chemical and physical properties. Using automotive components as examples, the white paper examines the benefits of this new form of copper infiltration compared to more traditional infiltration methods. Download now, and discover if this new technology is the solution for your high performance component application.
Read More »
SOUTHFIELD, Mich., Jan. 14 -- Federal-Mogul Corporation (NASDAQ:FDML) is proud to supply components or systems for nine of Ward's 10 Best Engines" for 2009 model year vehicles. Federal-Mogul has designed and manufactured parts for 50 of the 70 engines recognized as the "10 Best" by Ward's in the past seven years. Federal-Mogul provides a wide range of power-cylinder, sealing and heat insulation...
Read More »
Little Neck, NY, September 27, 2006 - Leviton Manufacturing Company's new line of Rhino-Hide
Read More »
Portland, OR, May 12, 2006 - LGInternational, manufacturer of advanced labeling solutions, today announced its new RoHS Compliance program. The Restriction of Hazardous Substances (RoHS) directive and its companion Waste Electrical and Electronic Equipment (WEEE) directive were drafted to prevent the massive increase of electronic waste entering Europe's landfills. LGInternational's RoHS...
Read More »
Munich, August 27, 2006 - The Munich-based chemical company WACKER is presenting liquid silicone rubber grades for the manufacture of high and medium voltage insulators at CIGRE Session 2006 from August 27 to September 1 in Paris. These rubber types exhibit particularly low viscosities - thereby offering significant processing advantages for complex casting molds. Under the POWERSIL® XLR®...
Read More »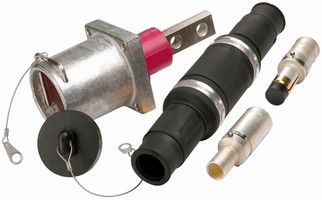 Rhino-Hide® 49 Series is comprised of male and female plugs, connectors, receptacles, insulators, and contacts suited for land-based and off-shore oil drilling rigs. Products are engineered to deliver up to 1,000 V ac or dc power and up to 1,135 A of continuous power. Accessory products, also available, include clevis pins, receptacle castings, dust cover caps, gaskets, and couplers.
Read More »
Voltoid(TM)D-800 resin-bonded, cellulose-fiber composite can be fabricated into gaskets, insulators, lead separators, backing-plate barriers and other electrical insulation configurations. It is recognized by Underwriters Laboratories for continuous use as electrical and mechanical barrier to 105 deg C. Insulator is available in sheets in thicknesses of 0.031 to 0.125 in. It is easily fabricated...
Read More »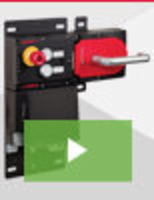 The new MGB with EtherNet/IP is a leap forward in access door safety. Designed for easy installation, flawless performance, and long service life, it is engineered with robust features and cutting-edge technology that places it firmly at the leading edge of the door safety device industry. To learn all about the benefits of the Euchner MGB, see our video.
Read More »