In response to the consumer electronic mania for remote control devices and automated smart" systems, Napco has gone to great lengths to provide our end-users with a state-of-the-art bi-directional LCD keyfob that is compatible with all major alarm panel brands. As the industry's first and only two way universal keyfob, Napco takes great pride to manufacture these impeccably designed keyfobs with...
Read More »
Suited for applications requiring optimal clarity, 10.4 in. HG3F and 12.1 in. HG4F operator interface touchscreens exhibit respective brightness levels of 450 and 400 cd/mÂ-². Units incorporate 8 MB memory, support for 100+ types of PLCs, and 10 BaseT Ethernet port. Software can be used to create programs that layout display screens, allowing for presentation of data from PLC. Touchscreens...
Read More »
Offered in 32, 40, 42, and 46 in. sizes, MicroTouch DST touch screens are unaffected by surface contaminants and feature dynamic touch, which ignores static objects on screen and allows for multi-user touch capabilities. Screens are based on Dispersive Signal Technology (DST) that recognizes touch by interpreting bending waves within glass substrate created by contact of finger/stylus on glass.
Read More »
Designed for overhead control room and plant floor displays in manufacturing, processing, and industrial environments, Large-Screen Enclosure Systems enable managers to deliver information to key personnel. Units are available with 37, 42, or 57 in. LCD display, and come in NEMA 4X stainless steel or NEMA 4/12 carbon steel with floor post, wall, or overhead mounting. Front panel IR Control window...
Read More »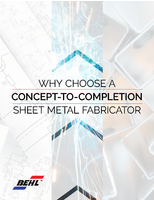 Concept-to-Completion provides you with the services and guidance you need to get your metal fabrication project done better, faster, and more cost effectively, all in one place.
Read More »
Model WS-3050 flat panel LCD cabinet is custom-built, including color and size, for any LCD/HDTV ranging from 32-70 in. It is sealed, lockable, and secure, and can be used indoors and outdoors. Equipped with duel fan and filter system, it is also available with optional automatic temperature control.
Read More »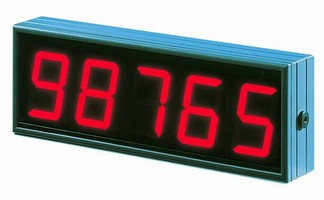 Available for analog, pulse, and serial data signals, G04 Series Large Digit Meters, Counters, Timers and Serial Input Displays come with oversize 4.0 in. digits for long distance viewing in any plant or outdoor environment. Number of digits is 5 for analog or rate signals for readings from -19999 to 99999, and up to 7 for totalizing or for use as serial input remote display with readings from...
Read More »
Featuring overall module thickness of 0.68 mm, 2.2 in. Mobile Advanced Super View LCD is based on proprietary fabrication techniques involving glass substrate and backlight technologies. Contrast ratio of 2,000:1 along with vertical, horizontal, and diagonal viewing angle of 176° and response speed of 8 msec provide optimal picture quality. Product is suited for applications such as mobile...
Read More »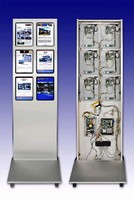 Available with up to six 12.1 in. TFT LCDs for indoor advertising or customer information, Vitrine can stand-alone or be wall-mounted. One static image or sequence of images as slide show can be individually assigned to each display. Duration of each image on screen is user-selectable from 100 ms to 24 hr. Measuring 50.75 x 25.91 in. with 3.94 in. deep mounting base, Vitrine enables upload of...
Read More »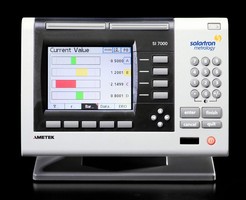 Series SI 7500 multi-axis metrology display connects directly to Orbit® Network and accepts up to 16 Orbit Module inputs, including digital probes, linear encoders, and analog input modules. Featuring 6-color LCD and audio cues, it reports dynamic min/max measurements and provides SPC analysis from integrated database and offers connectivity to PCs and other peripherals. Its 16-channel...
Read More »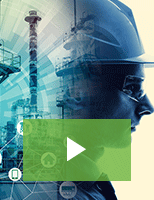 The Weavix™ platform takes productivity, quality, and visibility to a new level by providing better communication and real-time KPIs. Check out the video to learn more!
Read More »