Meeting ASTM B568 and ISO 3497 international test methods, X-Strata920 x-ray fluorescence (XRF) analyzer offers coating thickness measurement and materials analysis for industrial markets such as electronics, metal finishing, alloys, and precious metals assay. Combining large area proportional detector and micro-focus x-ray tube, providing high-intensity, small spot x-ray beam for sample...
Read More »
HAWTHORNE, Calif.- OSI Systems, Inc. (NASDAQ: OSIS), a vertically-integrated provider of specialized electronics and services, today announced that its Security division, Rapiscan Systems, has been awarded a contract by the Port Authority of New York and New Jersey to provide cargo and parcel screening operations for the new World Trade Center. Under the $15 million contract, Rapiscan will...
Read More »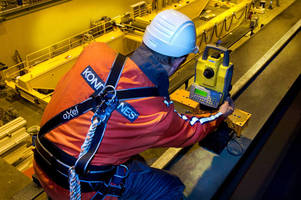 SPRINGFIELD, OH - The Critical Component Assessment from Konecranes is an advanced inspection process utilizing Non-Destructive Technology (NDT), which uncovers defects and deficiencies in critical load-bearing and safety-related overhead lifting components that are not typically discovered during routine inspections. Undetected defects and deficiencies in critical components can lead to...
Read More »
Performed by team of trained specialists, Crane Reliability Survey provides engineering assessment to generate information about current condition and future maintenance needs of cranes. Team uses advanced diagnostic tools to uncover problems that are undetectable by standard equipment inspections to prevent accidents from occurring. Results of survey are presented in comprehensive report that...
Read More »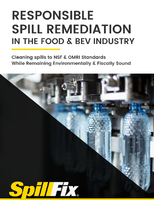 There are two major areas in which food & beverage product handling will take place: processing and distribution. As with all product handling scenarios, spills are an inevitable occurrence within both of these spaces.
Read More »
Construction & Consulting Associates, In in Coatesville Pa now offers Mechanical Contracting Services for existing and new customers. Mechanical Services include: o Above ground and Underground Storage Tank Removals, Installations, Compliance Upgrades & Retrofits, Inspections, Coatings, Soil Remediation. o Pump and Equipment Installations o Installations of Loading Racks, Meters and Dispensing...
Read More »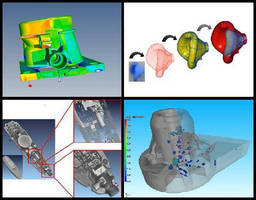 The Metrology Center at Jesse Garant & Associates provides Industrial CT Scanning Services. By utilizing Industrial CT Scanning Inspection Services, clients are able to drastically reduce preproduction inspection costs and analyze internal failures quickly and accurately in 3D without destructive testing. Due to numerous types of Industrial CT Scanners used by the metrology center, customer...
Read More »
Cire Technologies is proud to report on a recent project: Cire Technologies provided inspection services for a client's recuperative thermal oxidizer prior to its State-mandated stack test. This is a service we offer our customers to help ensure the oxidizer passes the test, avoiding unpleasant surprises. Although the oxidizer was not manufactured by Cire Technologies, our extensive design and...
Read More »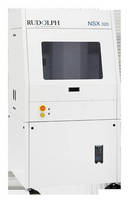 Designed for packaging processes that use through silicon vias (TSV) to connect multiple die in one package, NSX® 320 provides inspection capabilities for edge trimming metrology, wafer alignment during bonding processes, sawn wafers on film frames, and other processes. Incorporated XSoft(TM) system software capabilities include high-speed staging and on-the-fly image capture as well as...
Read More »
Houston, Texas - HPI, LLC, a leader in the supply of turbine control, fuel valve replacement and mechanical overhaul services, announced today their recent project award for a major inspection on a 26.5MW GE steam turbine and generator. Awarded by Evonik Industries, the steam turbine and generator provide co-generation at a carbon black manufacturing plant in Borger, Texas. The project will...
Read More »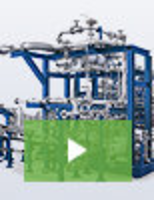 Aerzen is firmly established as a global leader in compressed air, gas, and vacuum solutions. Our reputation as an industry leader is built on consistently delivering innovative products that are at the cutting edge of technology. To learn about the industries finest blowers and oil-free and oil-injected screw compressors, see our video.
Read More »