Exhibiting hardness of 64–69 on Rockwell HRC scale, X220™ Iron-Chromium Alloy Inlay provides resistance to corrosive and abrasive wear, extending working life of extrusion and injection molding barrels in general-purpose applications. Product can be used with wide range of polyolefin, styrenic, and other resins at filler loadings up to 15%.
Read More »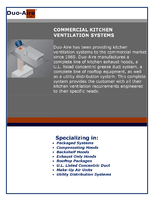 If you can't stand the heat, don't get out of the kitchen! Download this white paper and see how you can improve your commercial kitchen ventilation system.
Read More »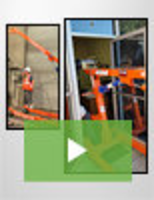 EZRig Cranes offers lifting solutions that are engineered for robust performance, providing the ultimate in portability. Designed for real-world lifting needs, our products are small and light with options and features that make them ideal for a broad range of applications. See our video to learn how an EZRig Crane can simplify your lifting requirements.
Read More »