Exhibiting hardness of 64–69 on Rockwell HRC scale, X220™ Iron-Chromium Alloy Inlay provides resistance to corrosive and abrasive wear, extending working life of extrusion and injection molding barrels in general-purpose applications. Product can be used with wide range of polyolefin, styrenic, and other resins at filler loadings up to 15%.
Read More »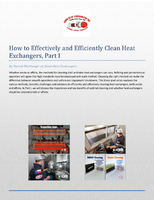 For refineries and petrochemical plants, cleaning heat exchangers is a dirty job but somebody has to do it. While there are many approaches on how to clean shell and tube heat exchangers, it is indisputable that the right method is absolutely critical for ensuring that equipment is fully operational. Otherwise, you could end up with a potential equipment shutdown, which will cost you time and money. In this three-part series, you will learn about the various benefits, methods, and obstacles involved in heat exchanger cleaning. Part one introduces the fundamentals of cleaning, as well as explores the pros and cons of on-site versus off-site services. Download the first of this three series to assist you in finding the best solution for your dirty job here.
Read More »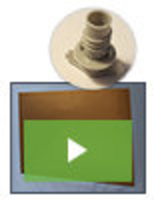 As a globally recognized provider of full-service packaging products and services, we have a history of developing innovative solutions that promote enhanced efficiency in a wide range of packing applications. Our new AIRSHIELD™ product is just another example of how we are helping food and beverage manufacturers to extend the life of their products. To learn more about this cutting-edge product, see our video.
Read More »