CORALVILLE, Iowa,Â- – CIVCO Medical Solutions, the leading provider of comprehensive motion management solutions for radiation oncology, will showcase new patient positioning and immobilization innovations in booth #1421 to attendees of the American Association of Physicists in Medicine (AAPM) Annual Meeting in Anaheim, CA, July 12 - 16. CIVCO's new product introductions include...
Read More »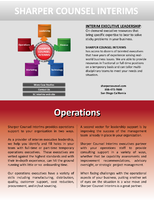 This paper from Sharper Counsel Interims explores the ways in which strong operational leadership can provide support to companies in order to guide them through tough and complicated problems.
Read More »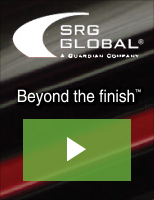 SRG Global's automotive coatings enhance the structural integrity of the finished part while also improving vehicle efficiency. Check out our video to learn more.
Read More »