CORALVILLE, Iowa,Â- – CIVCO Medical Solutions, the leading provider of comprehensive motion management solutions for radiation oncology, will showcase new patient positioning and immobilization innovations in booth #1421 to attendees of the American Association of Physicists in Medicine (AAPM) Annual Meeting in Anaheim, CA, July 12 - 16. CIVCO's new product introductions include...
Read More »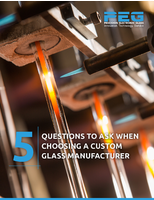 Due to the inherent complexity of glass fabrication, many professionals seeking glass services know exactly what kind of part is needed, but are unclear on the intricacies of the actual manufacturing process. PEG's exclusive guide is designed to help professionals navigate the custom glass manufacturing process with valuable information.
Read More »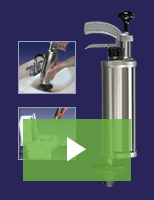 The Kinetic Water Ram by General Pipe Cleaners clears out clogged pipes quickly using kinetic energy. The Ram is so simple to operate, anyone can use it. Check out the video to learn more.
Read More »