Fiber-Lite® DC950H Machine Vision Fiber Optic Illuminator is 150 W quartz halogen regulated illuminator that has DC regulated output, fast lamp response, and 0-5 Vdc remote intensity control interface with linear voltage adjustment. Made of stackable heavy duty steel housing with mounting ability, it can be operated remotely and offers remote notification of lamp failure to decrease...
Read More »
WEST CHESTER, Pa., July 17 /-- ComCam International, a developer of distributed video networking solutions and a subsidiary of ComCam, Inc. (Pink Sheets: CMCA), announced today that a line of long-range infrared (IR) illuminators is now available. The ComCam Eliminator product line includes three models that cover a range of distances and coverage patterns. According to ComCam's CEO Don...
Read More »
Power Lightline LED based scalable illumination solution for web inspection industry is available with white, red, and green surface mount LED's. System allows for profiling of different applications, and is available in lengths from 16 in. to 11 ft. Features include Ethernet interface that controls output intensity in 1.3 in. segments and integrated sensors that monitor and report...
Read More »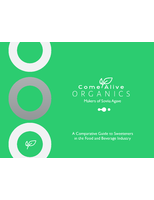 To learn more about the benefits of agave over other sweeteners, and how Come Alive Organics can help source your needs, download now.
Read More »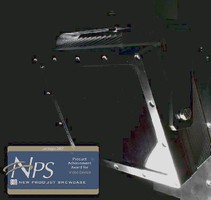 Designed to enable night vision for CCTV applications, Black Diamond(TM) High Fidelity(TM) Illuminators incorporate even illumination, asymmetric optimization, and micro-refraction lens technologies. Units eliminate over and under exposure, optimizing both range and horizontal beam width of illumination while minimizing power consumption. Capabilities allow proper nighttime function of video...
Read More »
Center Valley, PA, December 11, 2006 - Olympus has introduced its latest innovation for objective-based total internal reflectance fluorescence (TIRF) - a new multicolor, multi-angle illuminator that allows simultaneous multi-channel laser TIRF illumination. The TIRF illuminator allows up to three discrete laser lines to be used simultaneously for illumination, each with its own critical angle....
Read More »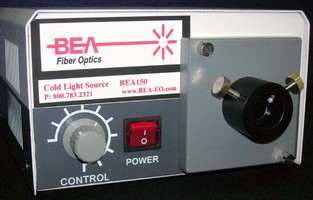 Available with choice of 60 mm ID adjustable ringlight or 18 in. dual chrome goosenecks with spot lens, stackable Model BEA-150 provides consistently adjustable illumination in laboratory or inspection environments. Cold light source, compatible with existing illuminators and microscopes, incorporates switching 115/220 Vac power supply as well as on/off switch separate from rheostat intensity...
Read More »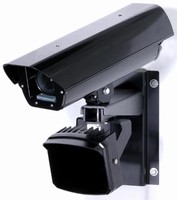 UFLED Active-Infrared Night Vision Performance Bundle optimizes night-time performance of day-night cameras, even in zero lux darkness. This 24 V turnkey night vision solution incorporates UFLED IR Illuminator for 650 ft night vision performance; EX18 all-weather housing; and all associated wall-mount bracketing. Optimization enables 24/7 technical surveillance at critical locations such as...
Read More »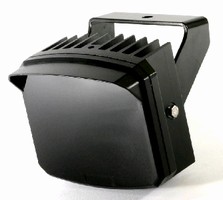 Consuming less than 40 W of power, 24 V LED-based UFLED Infrared Illuminator provides expanded operational range of -50 to +50°C and offers 940 nm options for covert operations. It has IP66/NEMA 4 design for operation in harsh environments, as well as dedicated PSU and bracket as standard. With typical operational lifetime exceeding 5 years, UFLED provides night vision solution for...
Read More »
Available in narrow and wide beam configurations, Model VIGI-Lux(TM) 5770 features Xenon flashlamp that covers full light spectrum from UV through visible to IR. Modular architecture offers flexibility in configuring end products, while IR long-pass filter removes wavelengths under 780 nm, making strobe invisible to naked eye. Illuminator is suited for license plate recognition, infrared...
Read More »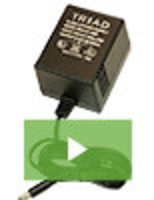 Triad Magnetics, an established leader in power supply design and manufacturing, is proud to announce their next generation WAU AC and WDU DC Series of power supplies. These linear wall plug-ins offer minimum noise performance without sacrificing reliability or life. See our video to learn more.
Read More »