Proven filter technology to underpin compact LED multiplexing module Santa Rosa, CA - January 14, 2008 - Bookham, Inc. (Nasdaq: BKHM), a leading provider of optical components for industrial applications, is to enter the biomedical market with its ZoroLight(TM) LED multiplexing technology. The compact LED combining module, which utilizes proprietary Bookham filter technology, is designed for...
Read More »
Model IR200-36 incorporates manually adjustable feature that enables viewers to manipulate beam angle from 30, 45, or 60-
Read More »
EL SEGUNDO, Calif., Oct. 11, 2007 / / -- A solid-state illuminator laser developed by Raytheon Company (NYSE:RTN) for the Missile Defense Agency has been fired successfully more than 50 times for periods of up to 90 seconds since in-flight tests began in January. The kilowatt-class illuminator, built for the agency's Airborne Laser (ABL) program and fired from a heavily modified Boeing 747, is...
Read More »
Fiber-Lite-® DC950H Machine Vision Fiber Optic Illuminator is 150 W quartz halogen regulated illuminator that has DC regulated output, fast lamp response, and 0-5 Vdc remote intensity control interface with linear voltage adjustment. Made of stackable heavy duty steel housing with mounting ability, it can be operated remotely and offers remote notification of lamp failure to decrease downtime....
Read More »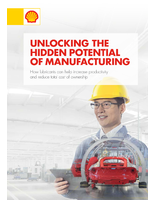 This paper illustrates how manufacturing companies have successfully worked with Shell Lubricants to upgrade their lubrication and extract value by reducing TCO and improving equipment productivity.
Read More »
WEST CHESTER, Pa., July 17 /-- ComCam International, a developer of distributed video networking solutions and a subsidiary of ComCam, Inc. (Pink Sheets: CMCA), announced today that a line of long-range infrared (IR) illuminators is now available. The ComCam Eliminator product line includes three models that cover a range of distances and coverage patterns. According to ComCam's CEO Don...
Read More »
Power Lightline LED based scalable illumination solution for web inspection industry is available with white, red, and green surface mount LED's. System allows for profiling of different applications, and is available in lengths from 16 in. to 11 ft. Features include Ethernet interface that controls output intensity in 1.3 in. segments and integrated sensors that monitor and report...
Read More »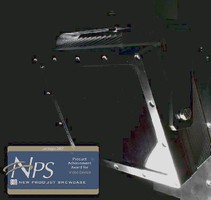 Designed to enable night vision for CCTV applications, Black Diamond(TM) High Fidelity(TM) Illuminators incorporate even illumination, asymmetric optimization, and micro-refraction lens technologies. Units eliminate over and under exposure, optimizing both range and horizontal beam width of illumination while minimizing power consumption. Capabilities allow proper nighttime function of video...
Read More »
Center Valley, PA, December 11, 2006 - Olympus has introduced its latest innovation for objective-based total internal reflectance fluorescence (TIRF) - a new multicolor, multi-angle illuminator that allows simultaneous multi-channel laser TIRF illumination. The TIRF illuminator allows up to three discrete laser lines to be used simultaneously for illumination, each with its own critical angle....
Read More »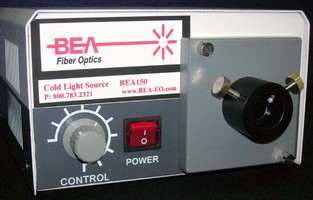 Available with choice of 60 mm ID adjustable ringlight or 18 in. dual chrome goosenecks with spot lens, stackable Model BEA-150 provides consistently adjustable illumination in laboratory or inspection environments. Cold light source, compatible with existing illuminators and microscopes, incorporates switching 115/220 Vac power supply as well as on/off switch separate from rheostat intensity...
Read More »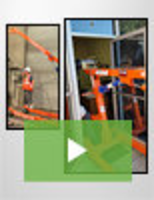 EZRig Cranes offers lifting solutions that are engineered for robust performance, providing the ultimate in portability. Designed for real-world lifting needs, our products are small and light with options and features that make them ideal for a broad range of applications. See our video to learn how an EZRig Crane can simplify your lifting requirements.
Read More »