Managed Access Gateway is cloud-based identity hub service that enables businesses to outsource external identity management while still allowing them to control access to applications and associated data by third-parties. It incorporates protocols such as WS-Federation and SAML to support web-based access. Authentication methods such as username/password and digital certificates are also...
Read More »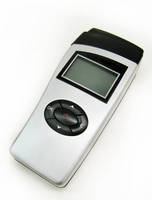 Designed for both indoor and outdoor applications, Model 222004 is housed in ABS plastic case and withstands temperatures from -30 to 85°C. Compliant with half duplex (HDX) protocol, 134 kHz device has baud rate of 57,600 Bps and produces audible feedback on successful operation. High definition backlit LCD screen ensures clear display of read results, while USB interface provides PC...
Read More »
Featuring original Windows® login and PasswordManager for all website logins, FaceAether Pro lets users login to windows as well as manage online email, facebook, and blog accounts via facial recognition software. It has been tested on Windows 7 and is compatible with Microsoft Internet Explorer as well as Firefox browsers. Login is accomplished within 1 sec, and use of face for biometric...
Read More »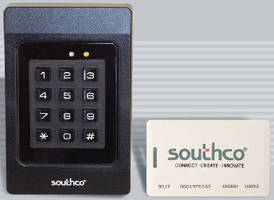 Self-contained EA-P1 facilitates transition from mechanical to electronic access while increasing security. LED and audible beeper provide feedback during software-free programming, and programmable output timing supports multiple access arrangements. Able to accommodate multiple users via support for up to 5 unique PIN codes and 9,999 proximity cards, access management solution also includes...
Read More »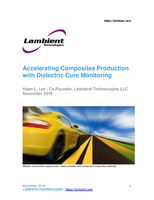 This white paper provides an in-depth explanation of how dielectric monitoring works, and why it's the best choice for any company working with advanced composite materials.
Read More »
Measuring 0.9 mm2, IDIC® ATA5575M1 can be used in almost any transponder package. Unit's memory contains unique, manufacturer-programmed ID, which can be locked for standard applications, or overwritten by using desired customer-specific code. Unit is OTP LF device that can be used under water, on metal, in dirt, out-of-sight, or worn on body. It is designed for passive identification...
Read More »
(UPM Raflatac, Tampere, November 3, 2009) - UPM Raflatac is among three RFID inlay suppliers to meet the operational requirements of an airline baggage tagging tender by the International Air Transport Association (IATA). IATA has tested an extensive number of RFID inlays to identify products with optimal performance. UPM Raflatac's ShortDipole inlay carrying an Impinj Monza 3 chip was put...
Read More »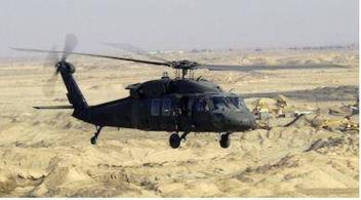 The US Army recently awarded MicroStrain, Inc. a Phase I SBIR contract to develop an active radio frequency identification embedded usage tracking system for helicopter rotating components. The objective of the SBIR is to develop a comprehensive and networked health management capability that can be embedded directly into rotorcraft components. The project will support the development and...
Read More »
Based upon Netc N*VISION RFID media barcode label, N*VISION RFID WatchDog(TM) Tape Tracking System manages movement of data tape assets. PassPort Technology(TM) lets users create manifest of data tapes to be tracked and monitored through PassPort portals deployed in organization. As tapes move through each PassPort checkpoint, N*VISION RFID labels are interrogated and verified against manifest...
Read More »
Available for INfinity 510 UHF Reader, 3.0 Firmware can achieve peak throughput of 1,150 tags/sec when configured for 640 kbps in FCC region. Firmware provides solution-oriented features such as Feature License Manager, which helps control costs while allowing customers with advanced needs to expose specific features. With Stray Tag Elimination technology, customers can differentiate between tags...
Read More »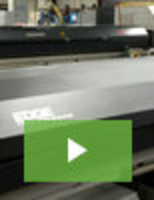 For precision and value that sets the standard for quality and craftsmanship, EGS Production Machining is the source for precision and value. Our extensive capabilities and dedication to customer service allow us to deliver the optimal manufacturing solution. See our video to learn more.
Read More »