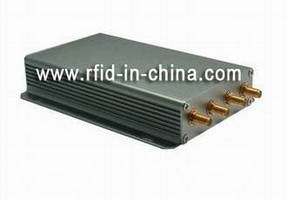 With ability to simultaneously detect multiple tags within 100 m range, 2.4 GHz DL3800 automatically receives information from active tags and can read/write configuration and user data to tag. Plug-and-Play device can interface with computers via TCP/IP or USB cable, and can be mounted on location for indoor or outdoor use. Unit is suited for wide range of applications, such as jewelry...
Read More »
Combination of Tivoli Access Manager for Single Sign-On and Fujitsu PalmSecure(TM) LOGONDIRECTOR enables secure access to applications, files, and websites with one scan of palm. Lending to security and management of compliance with healthcare, financial services, and government regulations, solution leverages Fujitsu's NIR-based palm vein biometric technology to bypass need to manage multiple...
Read More »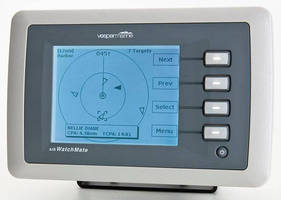 Leveraging its parallel 2-channel Automatic Identification System (AIS) receiver, AISWatchMate-® RX alerts boaters to potentially dangerous crossing situations. Standalone solution, supplied in flush-mount casing with 5 in., daylight-viewable grayscale LCD screen, delivers information needed to interpret potential hazards and react accordingly. Also capable of tracking other friends on water,...
Read More »
Managed Access Gateway is cloud-based identity hub service that enables businesses to outsource external identity management while still allowing them to control access to applications and associated data by third-parties. It incorporates protocols such as WS-Federation and SAML to support web-based access. Authentication methods such as username/password and digital certificates are also...
Read More »
This white paper provides a comprehensive guide to E-Mobility and E-Aviation.
Read More »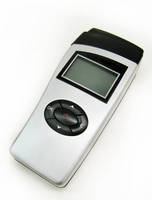 Designed for both indoor and outdoor applications, Model 222004 is housed in ABS plastic case and withstands temperatures from -30 to 85-
Read More »
Featuring original Windows-® login and PasswordManager for all website logins, FaceAether Pro lets users login to windows as well as manage online email, facebook, and blog accounts via facial recognition software. It has been tested on Windows 7 and is compatible with Microsoft Internet Explorer as well as Firefox browsers. Login is accomplished within 1 sec, and use of face for biometric...
Read More »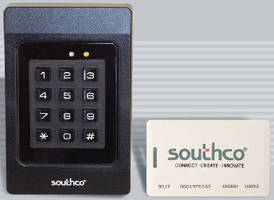 Self-contained EA-P1 facilitates transition from mechanical to electronic access while increasing security. LED and audible beeper provide feedback during software-free programming, and programmable output timing supports multiple access arrangements. Able to accommodate multiple users via support for up to 5 unique PIN codes and 9,999 proximity cards, access management solution also includes...
Read More »
Measuring 0.9 mm2, IDIC-® ATA5575M1 can be used in almost any transponder package. Unit's memory contains unique, manufacturer-programmed ID, which can be locked for standard applications, or overwritten by using desired customer-specific code. Unit is OTP LF device that can be used under water, on metal, in dirt, out-of-sight, or worn on body. It is designed for passive identification systems...
Read More »
(UPM Raflatac, Tampere, November 3, 2009) - UPM Raflatac is among three RFID inlay suppliers to meet the operational requirements of an airline baggage tagging tender by the International Air Transport Association (IATA). IATA has tested an extensive number of RFID inlays to identify products with optimal performance. UPM Raflatac's ShortDipole inlay carrying an Impinj Monza 3 chip was put...
Read More »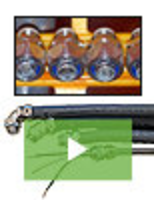 Anamet Electrical's 316 Stainless steel SEALTITE® fittings and UL-listed cord grips protect sensitive wiring components from fluids, corrosive contaminations, bumps, and abrasions with a steel core and liquid tight conduit jacket. Check out this video to learn more.
Read More »