MileMaker(TM) seals are manufactured with elastomer material to withstand operating temperatures up to 350°F. Lathed, ground, and polished wear sleeve running surface reduces friction, lowers torque, and promotes cooler running for main seal lip. Products include dirt exclusion fins to keep out contamination, while lubricated rubber OD and ID design seals any minor hubs or spindle...
Read More »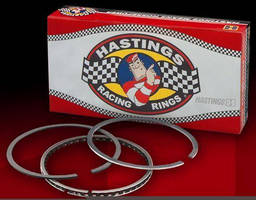 Designed for high-horsepower engines using any racing fuel and injections such as nitrous oxide, Tough Guy® All Steel Nitride (SN) racing rings include all 3 ring grooves in Gas-Nitride hardened stainless steel along with PVD-applied Ceramic (CrN) coatings on first and third rings. Middle ring has stainless steel Napier design, promoting durability and oil scraping capability. Hardening and...
Read More »
Eco-Turn Seal Improves Fuel Economy and Reduces Emissions; Earns Prestigious R&D Award SOUTHFIELD, Mich., Sept. 30 - Federal-Mogul Corporation (NASDAQ:FDML) has collaborated with a Tier 1 supplier to the rail industry to produce a revolutionary seal for the rail industry that significantly improves fuel economy, reduces emissions and requires less maintenance. The Eco-Turn(TM) Seal - named one of...
Read More »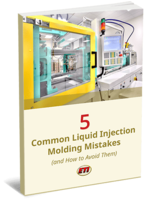 This guide offers insights about steering clear of common LIM problems and maximizing your project's efficiency.
Read More »
Developed for oil and gas applications, XploR(TM) range of explosive decompression resistant materials includes compounds in HNBR, FKM, and Isolast® Perfluoroelastomer (FFKM), each of which demonstrates explosive decompression resistance. Materials in XploR(TM) range satisfy NORSOK M-710 sour service and Rapid Gas Decompression test conditions. They are available in standard international...
Read More »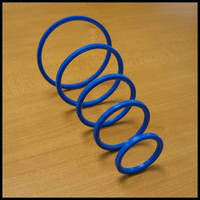 Suited for hydraulic flanges, flange seals provide resistance to extrusion and compression set over temperatures from -40 to +230°F and pressure rating of up to 6,000 psi. They are designed to fit SAE standard location groove on underside of flange and, with custom manufactured rectangular cross-section, are sized to fit within flage machined housing. Seals are available in 6 standard sizes...
Read More »
SOUTHFIELD, Mich., Jan. 14 -- Federal-Mogul Corporation (NASDAQ:FDML) is proud to supply components or systems for nine of Ward's 10 Best Engines" for 2009 model year vehicles. Federal-Mogul has designed and manufactured parts for 50 of the 70 engines recognized as the "10 Best" by Ward's in the past seven years. Federal-Mogul provides a wide range of power-cylinder, sealing and heat insulation...
Read More »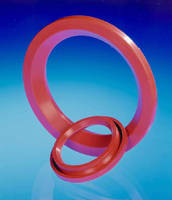 Made from Elast-O-Pure® EPDM synthetic rubber, Replacement Dome Seals are rated to USP 30 Class VI classification and formulated for use in pharmaceutical and bioprocessing environments. Compressed air operated valves use inflatable sealing mechanism, which provides pressure-tight seal against dome when in closed position. Available in standard diameters from 50-400 mm, dome seals are...
Read More »
DuPont Performance Elastomers (DPE) has successfully collaborated with Spansion Inc. Fab 25 in Austin, Texas, to evaluate a perfluoroelastomer O-ring product designed to help increase the uptime of semiconductor manufacturing equipment. The dramatic results enabled Spansion to create a step change in their preventative maintenance (PM) schedule that increased productivity and reduced the cost of...
Read More »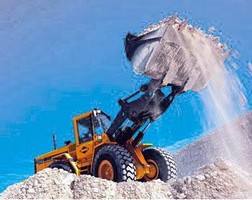 Suited for fluid power applications such as hydraulic systems in off road vehicles, Zurcon® Scraper DA24 Venting Version double-acting scraper offers protection against contamination and ingress of dirt, external media, and moisture. It has axial holes through the section which operate as pressure relief valves, allowing oil to be released in case of over-pressure to prevent system failure....
Read More »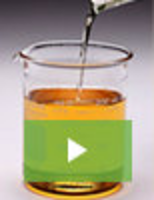 For the ultimate in heat transfer fluid performance, Paratherm offers HR Heat Transfer Fluid that is engineered specifically for closed loop liquid phase heating. When it comes to characteristics such as thermal stability and fluid degradation, Paratherm HR leads the industry in value and performance. See our video to learn how Paratherm is raising the bar for heat transfer fluids.
Read More »