MONTREAL, QC & CHICAGO, IL - SCL Elements, manufacturer of CAN2GO products, officially launched its new line of smart wireless peripherals today at the AHR Expo in Chicago. The line includes the TE2 terminal unit and the DA2 proportional damper/valve actuator, based on the Belimo MP-Bus platform. The DA2 received a 2012 AHR Expo Innovation Award honorable mention. The TE2 and DA2 are both...
Read More »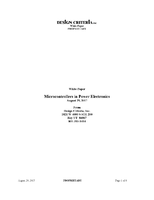 This white paper explores the power supply advantages of digital microcontrollers, as well as how digital power supplies can be used to manage entire systems.
Read More »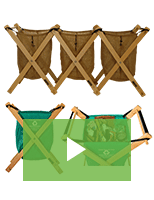 Harpro's MiddleMan™ recycling container frames and reusable bags are made from eco-friendly material, fold for easy storage, and are easy to assemble. Check out the video to learn more.
Read More »