MONTREAL, QC & CHICAGO, IL - SCL Elements, manufacturer of CAN2GO products, officially launched its new line of smart wireless peripherals today at the AHR Expo in Chicago. The line includes the TE2 terminal unit and the DA2 proportional damper/valve actuator, based on the Belimo MP-Bus platform. The DA2 received a 2012 AHR Expo Innovation Award honorable mention. The TE2 and DA2 are both...
Read More »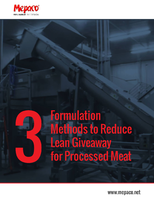 Download this white paper, and learn about three methods that can help you improve your bottom line and yield by reducing lean tissue giveaway.
Read More »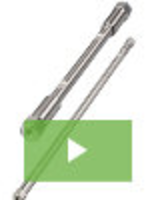 Jordi Labs provides materials solutions that set the standard for innovation and quality. Our line of GPC and GFC columns are on the cutting edge of precision manufacturing and a result of our uncompromising commitment to quality and customer service. See our video to learn more.
Read More »