MONTREAL, QC & CHICAGO, IL - SCL Elements, manufacturer of CAN2GO products, officially launched its new line of smart wireless peripherals today at the AHR Expo in Chicago. The line includes the TE2 terminal unit and the DA2 proportional damper/valve actuator, based on the Belimo MP-Bus platform. The DA2 received a 2012 AHR Expo Innovation Award honorable mention. The TE2 and DA2 are both...
Read More »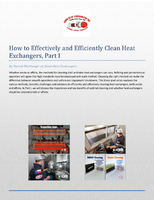 For refineries and petrochemical plants, cleaning heat exchangers is a dirty job but somebody has to do it. While there are many approaches on how to clean shell and tube heat exchangers, it is indisputable that the right method is absolutely critical for ensuring that equipment is fully operational. Otherwise, you could end up with a potential equipment shutdown, which will cost you time and money. In this three-part series, you will learn about the various benefits, methods, and obstacles involved in heat exchanger cleaning. Part one introduces the fundamentals of cleaning, as well as explores the pros and cons of on-site versus off-site services. Download the first of this three series to assist you in finding the best solution for your dirty job here.
Read More »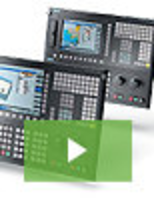 Siemens new SINUMERIK 828D ADVANCED, SINUMERIK 828D and SINUMERIK 828D BASIC sets the standard for productivity enhancements of turning and milling operations on standardized machines and simplify the automation of grinding machines. See our video to learn all about it.
Read More »