MONTREAL, QC & CHICAGO, IL - SCL Elements, manufacturer of CAN2GO products, officially launched its new line of smart wireless peripherals today at the AHR Expo in Chicago. The line includes the TE2 terminal unit and the DA2 proportional damper/valve actuator, based on the Belimo MP-Bus platform. The DA2 received a 2012 AHR Expo Innovation Award honorable mention. The TE2 and DA2 are both...
Read More »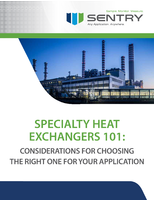 Specialty heat exchangers play an important role in a wide variety of industrial applications, and it's crucial to select the correct device for your application. Check out this guide and learn how to choose the right heat exchanger.
Read More »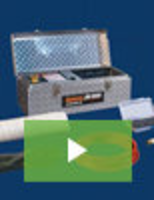 The lightweight, compact JM-1000 Mini-Jet clears grease, sand, and ice with a high pressure water jet.
Read More »