MONTREAL, QC & CHICAGO, IL - SCL Elements, manufacturer of CAN2GO products, officially launched its new line of smart wireless peripherals today at the AHR Expo in Chicago. The line includes the TE2 terminal unit and the DA2 proportional damper/valve actuator, based on the Belimo MP-Bus platform. The DA2 received a 2012 AHR Expo Innovation Award honorable mention. The TE2 and DA2 are both...
Read More »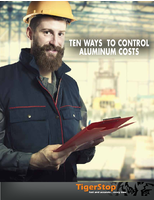 Check out this white paper to see how controlling the cost of aluminum can improve your shop in terms of money, time, and efficiency.
Read More »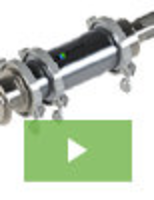 As a leader in industrial sampling equipment at Sentry Equipment, our success is built on a history of innovation and designs that epitomize value and efficiency. The new Hygienic Automatic Sampler is another example of our dedication to developing quality engineered products. To learn how this product can streamline the sampling process for dry, free-flowing materials, see our new video.
Read More »