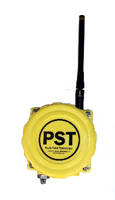 Based on iStatus(TM) software, which checks each data transmission against user-configured alarm thresholds, PST-THD Wireless Environmental Temperature, Humidity, and Dew Point Sensor/Transmitter alerts user via e-mail or text when targets are reached. Battery-powered system uses 900 MHz wireless protocol to ensure that other communications will not be affected. With open field range up to 1,200...
Read More »
Versatile Datalogging Solution from dataTaker CHESTERLAND OH - CAS Dataloggers recently provided the datalogging solution for a large manufacturer of thermally efficient and lightweight building panels whose insulated products were used extensively in the construction of a highly energy-efficient home. The manufacturer wanted to set up continual temperature monitoring over an extended period of...
Read More »
Designed for indoor environments requiring measurement accuracy and stability, HUMICAP® HMW90 Series measures humidity from 0-100% and temperature from 23-131°F. Units offer variety of options, including special scalings and calculated dew point and mixing ratio parameters. For maintenance, transmitters feature instructive display, which can be hidden behind solid cover. Front cover...
Read More »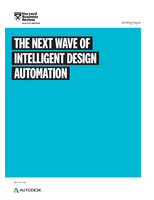 In the amount of time it takes to set up a meeting to discuss just one design, engineers can now explore designs exponentially. Generative design has catalyzed a paradigm shift in product development. This shift not only drastically decreases the time it takes to design a product. It also opens the door to design options that might never have been imagined by engineers on their own.
Read More »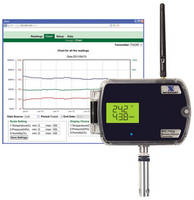 Available for analog voltage and current, temperature from digital sensors and dual thermocouples, humidity, and barometric pressure, wSeries has weatherproof, polycarbonate NEMA4/IP65 housing and battery or ac power options. Users can view charts and graphs as well as monitor and record readings over Ethernet network or Internet from any computer, tablet, or smart phone via Web browser. Also,...
Read More »
Combining online dew point monitoring with pressure measurement, Model DPT145 assesses condition of sulphur hexafluoride insulating gas continuously and in real-time. Direct normalized pressure measurement detects leakages immediately, while dew point measurement provides early warning on moisture issues, which affect insulating properties of gas and cause rapid deterioration. By eliminating need...
Read More »
Featuring stand-alone battery-powered design, Model UWRH-2-NEMA transmits relative humidity, ambient temperature, signal strength, and battery status to host receiver up to 400 ft away in real-time. Transmit sample rate is programmable from 2 seconds to 2 minutes. Included software converts PC into multi-channel chart recorder or data logger so readings can be saved and later printed or exported...
Read More »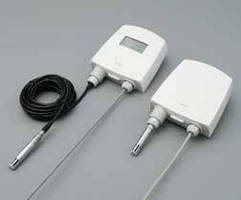 Usable indoors/outdoors, HUMICAP® HMT120 and HMT130 have smooth enclosure finish that is resistant to dust and cleaning agents. Products can be wall-mounted or used with remote probe for installation in ceilings, chambers, or air ducts. To ensure accurate and stable measurement data in cleanrooms and HVAC applications, measurement probes are fully interchangeable. Calibration does not need...
Read More »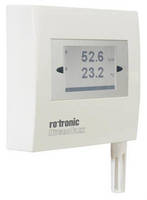 Available in space, wall, or duct mount configurations, HygroFlex3 employs %RH sensor with 2% RH accuracy and AirChip 3000 technology. Space mount version also supports optional display. Also offered as hygrostat/thermostat, product features range of analog output choices and can be configured with dew point output. Uses include measurement in applications such as HVAC and BAS environments as...
Read More »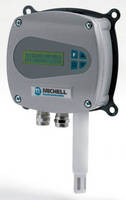 Supplied in weatherproof aluminum die cast housing with analog and digital RS485 outputs, wall-mount WM291 has measuring ranges of 0-100% RH and -22 to +160°F with respective accuracies of less than ±2% RH and ±0.7°F. Stability is less than ±1% RH/year, accommodating long-term measurement applications, and integrated interchangeable HYGROSMART module facilitates...
Read More »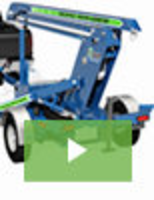 Providing adequate fall protection is always a critical consideration and one that in many cases can be difficult to ensure. The new Mobile Fall Protection Unit is designed to facilitate positive fall protection in applications that would typically be difficult or impossible to provide with standard methods. To learn all about the advantages and convenience, see our video.
Read More »