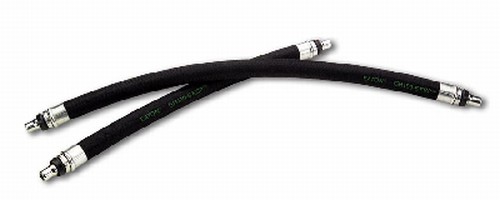 Available in sizes 6-12, GH100 ESP(TM) Hose consists of hydrogenated nitrile rubber tube, wrapped with aramid/poly braid reinforcement with polyester abrasion-resistant cover. Product is qualified for underhood use with B2-B20 up to 150-
Read More »
Available in sizes from 0.5-2 in. diameter, STRATUS(TM) Hybrid Hose features natural smooth bore Teflon-® PTFE liner, which is flared through platinum-cured stainless steel wire and fabric-reinforced silicone shell. Liner enables hose to endure intense cleaning temperatures and corrosive properties of detergents and solvents. Ensuring zero entrapment potential, hose eliminates contamination in...
Read More »

Constructed of 1050 ballistic nylon with urethane coating, Sleeve Wrap can be cut with scissor for any application requiring field or shop fitting of hose sleeving in various lengths. Flexible sleeve material, resistant to heat, wear, and ozone, is offered in various lengths with IDs from 1-8 in. or 150 ft bulk rolls. While industrial hook and loop closure withstands 1,000+ open-close cycles,...
Read More »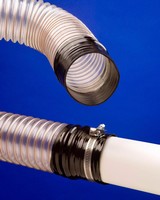 Reinforced with bronze coated spring steel wire helix, Flexaust Flx-Thane-® Polyurethane Hose features elasticized cuff with 2-12 in. ID that provides smooth clamping surface and suits vapor recovery and dust collection applications. Flexible, compressible, and abrasion-resistant hose comes in 2 wall thicknesses including .030 in. MD and SD Series and .020 in. thick LD Series. Clear (FDA...
Read More »
This white paper provides an in-depth look on how to start a color cosmetic line.
Read More »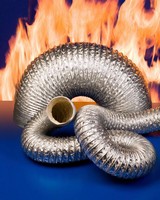 Utilizing negative/positive pressure, Flexaust Flex-Lok-® ET High Temperature Hose is designed for -65 to 1,050-
Read More »
6/20/08 Atmo-Seal Engineering, Inc., was recently awarded the contract for heat-traced hose for the USS Intrepid. The Intrepid, a WW2 Aircraft Carrier, is currently undergoing extensive restoration, before returning to be the star at NY's Sea, Air and Space Museum in November of 2008. Atmo-Seal (based in Troy, Michigan) will provide all of the heat-traced hoses, valves and other hydraulic...
Read More »

Available in 3/16 to 2 3/8 in. sizes, Compressed Air Hose (CAH) has inner tube of Nitrile synthetic rubber, wire and fiber reinforcement, and outer fiber braid cover. It handles pressures to 500 psi and air temperatures up to 158-
Read More »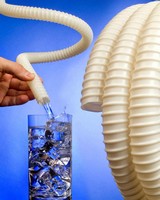 Featuring smooth inner surface to keep water flowing, Flexaust Saniflex(TM) Potable Water Hose is suited for OEM and aftermarket applications in RVs, motor homes, boats, yachts, and in food processing equipment. Offered in -¾ to 2 in. ID sizes, product is constructed from plastic helix supported PVC that is lightweight and flexible. Supplied in natural color with plain cut end finish, it comes...
Read More »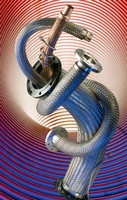 Metal hoses and braid, available in -¼-inch to 12-inch diameters, offer strength and durability in a wide range of fluid transfer applications. A full line of hoses offered by U.S. Hose Corp (formerly Senior Flexonics) is available for working temperatures from cryogenic applications to 1800-
Read More »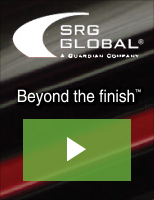 SRG Global's automotive coatings enhance the structural integrity of the finished part while also improving vehicle efficiency. Check out our video to learn more.
Read More »