Joy Global in Franklin, Pennsylvania has added a new AFC-Holcroft automated batch integral quench system. The order consists of four 36-48-36 UBQ (Universal Batch Quench) furnaces with atmosphere top cool chambers, eight UBT temper furnaces, a UBW washer, an automatic bar car, multi-position load and unload tables with scissors lifts and cooling capabilities, stationary tables, tray rollover...
Read More »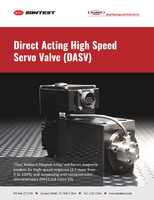 Download this paper to learn about how high performance servo valve's can be used in your most demanding hydraulic and pneumatic applications.
Read More »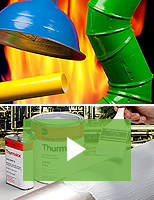 Dampney's high performance coating systems provide protection against extreme weather, chemicals, and corrosive environments for atmospheric, immersion, and underground applications. Check out the video to learn more.
Read More »