Joy Global in Franklin, Pennsylvania has added a new AFC-Holcroft automated batch integral quench system. The order consists of four 36-48-36 UBQ (Universal Batch Quench) furnaces with atmosphere top cool chambers, eight UBT temper furnaces, a UBW washer, an automatic bar car, multi-position load and unload tables with scissors lifts and cooling capabilities, stationary tables, tray rollover...
Read More »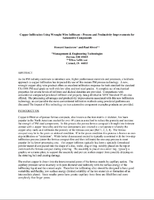 For the past 60 years, the use of copper infiltration on ferrous metals in powder metallurgy has been a popular method for manufacturing high performance components. Recently, a new twist on an old idea has been developed in the form of a new wrought copper alloy wire. With excellent infiltration response as well as the ability to improve numerous physical and mechanical properties of ferrous materials, this new technology presents many advantages for PM processing and production. In this comprehensive white paper, you will explore all you need to know about this material, including an in-depth look at its chemical and physical properties. Using automotive components as examples, the white paper examines the benefits of this new form of copper infiltration compared to more traditional infiltration methods. Download now, and discover if this new technology is the solution for your high performance component application.
Read More »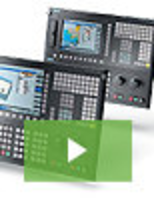 Siemens new SINUMERIK 828D ADVANCED, SINUMERIK 828D and SINUMERIK 828D BASIC sets the standard for productivity enhancements of turning and milling operations on standardized machines and simplify the automation of grinding machines. See our video to learn all about it.
Read More »