Joy Global in Franklin, Pennsylvania has added a new AFC-Holcroft automated batch integral quench system. The order consists of four 36-48-36 UBQ (Universal Batch Quench) furnaces with atmosphere top cool chambers, eight UBT temper furnaces, a UBW washer, an automatic bar car, multi-position load and unload tables with scissors lifts and cooling capabilities, stationary tables, tray rollover...
Read More »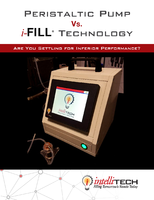 Intellitech's advanced i-FILL® pumps are used by companies working in some of the world's most demanding sectors, delivering innovative, highly accurate and repeatable results, ensuring ultimate reliability and ease of use for all of our clients.
Read More »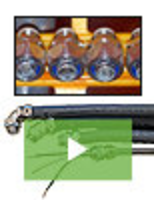 Anamet Electrical's 316 Stainless steel SEALTITE® fittings and UL-listed cord grips protect sensitive wiring components from fluids, corrosive contaminations, bumps, and abrasions with a steel core and liquid tight conduit jacket. Check out this video to learn more.
Read More »