Joy Global in Franklin, Pennsylvania has added a new AFC-Holcroft automated batch integral quench system. The order consists of four 36-48-36 UBQ (Universal Batch Quench) furnaces with atmosphere top cool chambers, eight UBT temper furnaces, a UBW washer, an automatic bar car, multi-position load and unload tables with scissors lifts and cooling capabilities, stationary tables, tray rollover...
Read More »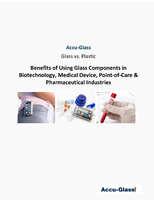 This white paper from Accu-Glass outlines the various properties that make glass such an attractive option for a diverse range of medical-related applications.
Read More »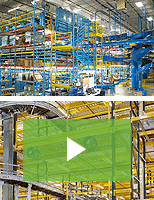 Steel King racks are designed to meet seismic requirements in the most demanding conditions. Our durable storage products help your company save on maintenance costs. Check out our product video or download our Rack Planning eBook to learn more.
Read More »