Two-Position EchoTherm(TM) Model IC22XT can run 2 separate temperatures and 2 different sample blocks simultaneously. Suited for freezing, chilling, or heating biological samples from -20 to +100°C, digital system features built-in data logger, 30-day countdown timer with alarm, and RS232 interface. It can be used with accessory sample blocks for 0.5, 1.5, and 2.0 ml centrifuge tubes, PCR...
Read More »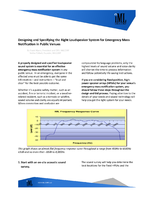 A guide for designing and implementing effective loudspeaker systems for emergency situations.
Read More »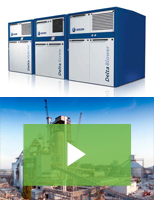 Aerzen offers blowers and compressors for challenging cement applications such as pneumatic conveying from raw mill to raw meal silos, combustion air, cement silos fluidization, and more. At Aerzen, safety is our top priority. Check out our video to learn more.
Read More »