Two-Position EchoTherm(TM) Model IC22XT can run 2 separate temperatures and 2 different sample blocks simultaneously. Suited for freezing, chilling, or heating biological samples from -20 to +100°C, digital system features built-in data logger, 30-day countdown timer with alarm, and RS232 interface. It can be used with accessory sample blocks for 0.5, 1.5, and 2.0 ml centrifuge tubes, PCR...
Read More »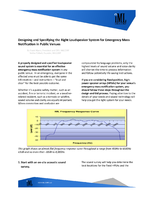 A guide for designing and implementing effective loudspeaker systems for emergency situations.
Read More »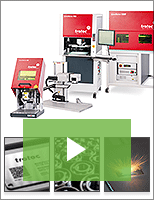 Trotec's laser marking solutions provide your company with configurable workstations and intuitive, customizable software. Check out our video to learn more.
Read More »