Market entry for pipeline compressors in China Siemens Energy has secured two orders for key systems for gas pipeline projects in China. The company will supply two variable speed drive (VSD) systems for the gas pipeline project Shanjing III Yangqu station in Shanxi province and four centrifugal compressors for the gas pipeline project Jining in the east of China. The customer for both projects...
Read More »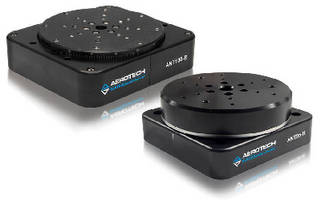 ANT95-R and ANT130-R Nanopositioning Rotary Stages Offer Laboratory Performance on a 24/7 Production Floor Sub-arc-second performance with 20-
Read More »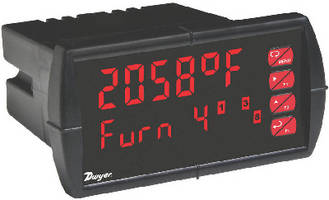 Providing visual indication and control of process temperature, Series LTI is available with field pluggable modules for adding relay outputs, digital I/O ports, and serial communications. Units come with universal thermocouple and RTD inputs and provide output of 4-20 mA. Set of parameters can be copied from one panel meter to another for multiple-meter applications. Operating from -4 to 149-
Read More »
Available for Lincoln premium copper-coated SuperArc-® MIG wire line, Precise-Trak(TM) reel incorporates wire winding technology that provides consistent wire placement and optimal joint tracking for no-tangle payoff. Precise wire placement also decreases weld defects caused by wire wander, while virtually unlimited stacking ability increases floor space. Areas of use include automatic and...
Read More »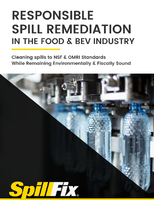 There are two major areas in which food & beverage product handling will take place: processing and distribution. As with all product handling scenarios, spills are an inevitable occurrence within both of these spaces.
Read More »
True Sequential Footage(TM) cable reel uses footage mark to document remaining wire, beginning with zero at bottom of reel and ending with finished length at top. This mark allows for identification of re-order point and ultimately controls end-of-reel scrap. Precision is ensured with use of Doppler lasers, and unit's non-contact capabilities allow for zero slip and zero wear.
Read More »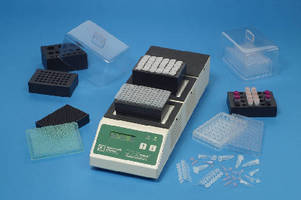 Available with 1 or 2 chilling/heating positions, Peltier-driven Chilling/Heating Dry Baths utilize RS232 interface for robotic systems. Units can freeze, chill, or heat samples from -20 to +110-
Read More »
Recommended for ISO Class 5 or higher cleanrooms, Kimtech Pure M3 Sterile Pouch Facemask has tight seal that helps reduce goggle fogging as well as risk of escaping particles. Pouch design and breathing chamber size reduce chance for particle build-up, and 2 knitted headbands comfortably hold mask in place while it is being worn. Made of apertured, low-lint polyethylene film, mask contains no...
Read More »
Half-size mid-bus probe for Summit(TM) T3-16 Protocol Analyzer utilizes half-size connector that supports PCIe-® x4 lanes at 8 GT/sec. Probe attaches to anchor connector mounted on top of mid-bus footprint that is laid out on test target system board. It can be used in conjunction with lane swizzling feature on Summit T3-16 Analyzer, which allows probe signals to be reorganized logically, to...
Read More »
BASF showcases new temperature sensing solutions at Glasstec 2010 Exactus-® fiberglass bushing system delivers consistent temperature measurement Exactus-® crown and bottom system enables stable and robust temperature control ISELIN, NJ - BASF will introduce advanced thermocouple and optical thermometer solutions at Glasstec 2010, the world's largest glass industry trade fair taking place Sept....
Read More »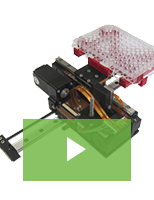 TPA Motion's microplate handling robots are designed specifically for medical instruments and lab automation devices. Check out the video to learn more.
Read More »